How to Choose the Right Skin Cleanser
Posted by Shaheen Shaikh on January 8th, 2021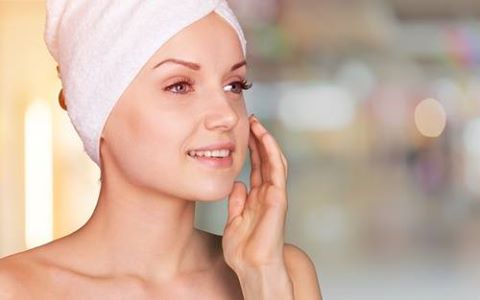 Cleansing is a lot beyond dirt removal. It helps eliminate dead skin cells, maintains pore size and keeps the facial skin fresh and healthy. So, you have to identify your skin type, know the purpose of usage and be careful about product consistency. For example, foam-based ones are great for oily and combination skin while thick creamy ones are good for dry skin.
Also, picking a skin-condition specific gentle cleanser is extremely important. Wrong cleansers can cause dehydration or damage the natural skin barrier. The face starts looking dull and you might notice breakouts and rough patches. Therefore, have a look at how to choose the right cleanser for a silky smooth and glowing skin.
Hypoallergenic and Non-Comedogenic
Look for these two terms on the label before purchasing a product. Hypoallergenic means it is less likely to cause irritation or flare up the skin with pimples or rashes. Non-comedogenic means the gentle face cleansers will not contain ingredient that might clog pores. This further reduces the chances of breakouts or skin infections.
Proven to Deep Cleanse
A gentle skin cleanser promises to remove tough grease, dirt and impurities from the skin surface. But using it has multiple other benefits too. It is able to deep clean the buildup of toxins, bacteria and cell debris from the inner layers of the face. This is critical to slow down signs of aging like skin sagging, fine lines and wrinkles. You can achieve a beautiful flawless skin with consistent usage.
Control Oil and Shine
Pick gentle skin cleansers which can reduce oil and shine from the face. It must be able to offer a smooth matt finish. Otherwise, it gives an illusion of a sweaty face which does not look presentable in photos. In fact, it is also an early sign of excess sebum production which can later cause pimples and painful boils. However, try not to completely strip the face off natural oils which can lead to cracks, dryness and inflammations.
Suits your Skin Type
If you have an oily skin prone to breakouts, foam cleansers are ideal. They come with pore penetrating capabilities and can uproot debris effectively from the deepest layers. This helps other products like moisturizers to sink better inside the skin and work effectively.

Non-foaming cleansers are good for normal and dry skin. They hydrate and soothe the skin without the risks of over-drying. Apply liberally, rub gently in circulation motion and rinse off well for a clean and radiant face.
Consider a Patch Test
Products like Cetaphil gentle skin cleanser are clinically and dermatologist tested to be soft and soothing on all skin types. However, a patch test would be a good idea to be on safe side. Use for 1-2 weeks and check for allergies and irritations. If not, you can continue to use it regularly.
A proper beauty regimen can keep your skin healthy and youthful for the longest time. So, make sure to keep these tips in mind before choosing a cleanser for yourself. Rest assured you do not have to worry about skin complications in the long term.