V&T MCU entered 5000 meters
Posted by sere on January 16th, 2021
V&T high-power electric vehicle motor controller successfully entered the "Roof of the World" in batches. Qinghai and Tibet plateau mines simultaneously witnessed the hard core quality of V&T.
In a large mine in Tibet, with an average elevation of about 5,000 meters, traditional oil-fired mining vehicles are used to transport muck and ore from the mountain to the mountain. Due to high altitude and low air pressure, the engine intake will be reduced, fuel combustion is not sufficient and other reasons, resulting in a decrease in vehicle power, high fuel consumption and environmental pollution.
Recently, the mine ushered in a batch of energy-saving and environmentally-friendly 90T mining battery electric wide-body dump trucks, which solved the problems of insufficient vehicle power and high fuel transportation costs in the high-altitude and low-oxygen environment of the mining area. According to the requirements of working conditions, through the high-power V&T motor controller and single and dual motors, Truck automatically matched operation, reducing the driver's labor intensity, improving work efficiency, energy conservation and environmental protection, and contribute to the plateau ecological environment.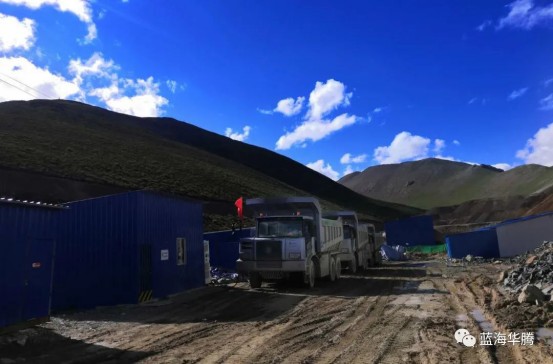 Located at the corner of a large mine at 5000 meters above sea level in Tibet
The dual-motor braking power reaches 580kW, which maximizes the recovery of downhill energy to realize the recycling of electric energy, which improves the economic benefits of customer operations. The special operating conditions of the mine determine that the vehicle is downhill under heavy load for a long time. When the driver steps on the brakes, the mechanical potential energy is converted into electrical energy through the V&T Motor's electronic control system, and all stored in the battery. According to the team leader, the round-trip distance is about 4.5 kilometers, and this electric truck can save more than 2,000 yuan (about 25-30 trips per day) compared to a traditional car.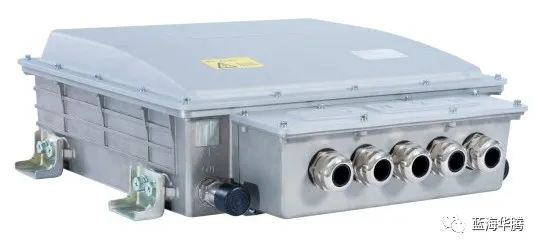 V&T High Power Motor Controller
V&T and vehicles companies have demonstrated the technological progress and continuous pioneering spirit of China's new energy mining pure electric wide-body vehicles, motor controllers with high reliability in extremely harsh environments such as plateaus, high altitudes and steep slopes. Use practical actions to install a new engine for the development of the mining industry, and contribute to the realization of green, safe and efficient mining and transportation with V&T strength!
⬛ For V&T ( Part of Electric Vehicle Motor Controller )
Founded in 2006, V&T is a well-known supplier of industrial automation and new energy electronic control products. In 2016, it was listed on the Growth Enterprise Market of the Shenzhen Stock Exchange (stock code: 300484). The company is headquartered in Shenzhen, with two R&D centers in Shenzhen and Wuxi, as well as the Guangdong New Energy Vehicle Drive and Control Engineering Technology Research Center, the Postdoctoral Innovation Practice Base, and the BYD Semiconductor Joint Innovation Laboratory.
The company has more than ten years of platform technology accumulation and rich application experience in the automotive industry. The supporting products include: main drive electronic control, auxiliary drive electronic control and all-in-one integrated electronic control, etc. The product power ranges from 1kW to 355kW, providing various electronic control system solutions such as battery electric vehicles, hybrid vehicles, and fuel cell vehicles, covering the needs of commercial vehicles, passenger vehicles, special vehicles and other automotive applications.
The company's core partners in the new energy vehicle industry include: Fast, Top Gear, LVKON, BIT Huachuang, HiGEC, King Long New Energy, BYD, Xiamen King Long, Xiamen GOLDEN DRAGON, Suzhou King Long, Ankai Bus, FOTON, Sany, Zoomlion, Dongfeng, XCMG MACHINERY, SKYWELL, CAMC, Shaanxi Heavy Truck, DFSK and many other well-known enterprises.