Top 3 Outsource Accounting Services in Thailand
Posted by Hailey on February 24th, 2021
Thailand is one of the premier business hubs in the world, attracting millions of international business travelers each year. Taking advantage of its location in the center of the Association of Southeast Asian Nations, the Thai government has designed its laws to make it easy for foreign-owned businesses to open in Thailand. But while opening a business is easy, Thailand still has very complicated tax and accounting laws and protocols, increasing the need for foreign-owned businesses to use a outsource Thai accounting service.
Because Thailand is home to hundreds of branch or representative offices of multinational companies, there are many great accounting services in Thailand to choose from. A good accounting service will have proper knowledge of the different taxes applicable to the different types of foreign-owned businesses, produce timely reports and books, and understand the processes involved in reporting information to the revenue department.
With so many great options to choose from, we've put together our top 3 accounting services in Thailand that will help any foreign-owned business navigate the difficult Thai accounting and tax systems.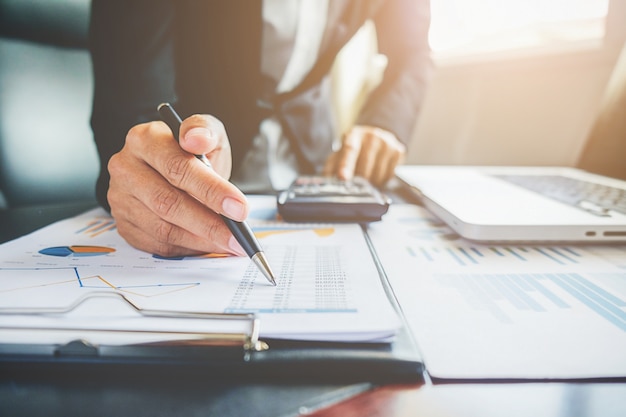 Mazars
Originating in Europe, Mazars is one of the most trusted names in accounting services. With dozens of offices worldwide, Mazars is experienced in dealing with firms from multiple countries and can help align accounting across different branches of a multinational company.
Mazars in Thailand is great for larger companies as they have the infrastructure and team to support a company with a high number of business transactions each month. They also have the experience and clout to recommend tax strategies to help their clients save money. Navigating the tax systems in Thailand often requires the help of a professional service, even for Thai companies.
Acclime
Acclime is a regional accounting firm that acquired long-standing Interactive Thailand a few years ago. Acclime almost exclusively works with foreign-owned small businesses and offers quality service and affordable prices for their work. Over the years, Acclime has earned the reputation of having the best customer service of all the major accounting services in Thailand.
Apart from Thai tax and accounting services, Acclime is experienced in other corporate services such as business registration and company setup, visas and work permits for foreign workers, and other legal services. They are a one-stop service provider for small and medium-sized businesses who do not have the need to hire their own in-house accounting firm.
RSM
Another large player in global corporate services is RSM. As a full-service business and accounting service provider in Thailand, RSM can provide outsource support for nearly every aspect of a business. They are proficient in accounting, tax, HR & Payroll, and corporate advisory.
RSM also has a comprehensive recruiting platform and can help your company recruit and screen potential candidates to fill roles as your company grows. Investing in human capital is one of the most essential to make as an international business in Thailand, and RSM can help find the right talent for you.