Required Skills and Career Opportunities in Data Science
Posted by INSOFE on April 2nd, 2021
Organizations nowadays are dealing with how to make sense of an inordinate amount of data. The ability to transform the ocean of the data into usable insights can have a profound impact from predicting the best new treatments of diabetes to identifying and counter national security threats. That's why businesses and many other firms are in a rush to hire a data scientist who can help them to get new and better opportunities.
There are skills required to analyze the data and for that Data Science education is a must thing to have by an individual. Here we are discussing some of the skills that are required to become a good data scientist.
6 Skills to Become a Data Scientist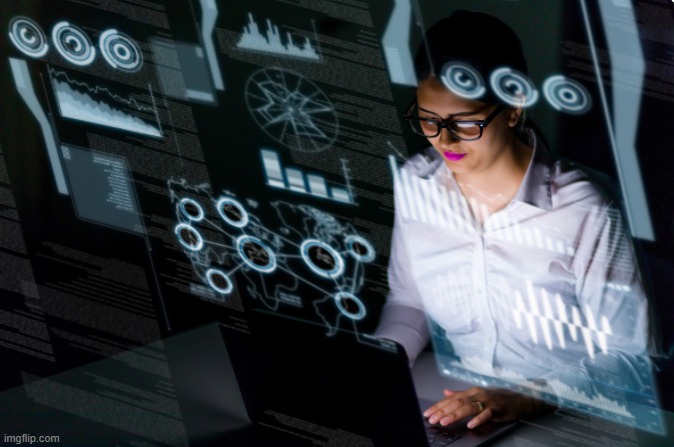 To become a data scientist, you'll need the skills of these following areas:
1. Gain knowledge of statistics, probability, mathematical analysis, and database knowledge which is required to analyze data using tools like Oracle Database, MySQL, Microsoft SQL Server, and Teradata.
2. One should master at least one programming language whether it is R, Python, and SAS, which are very important programming languages when you perform data analytics.
R is a software for statistical computing and graphics that supports most Machine Learning algorithms for Data Analytics.
Python is an open-source programming language. Python libraries are used in Data Science.
SAS can extract, alter, manage and retrieve data from various sources as well as perform statistical analysis on the data.
3. Learn Data Wrangling that involves cleaning, manipulating, and organizing data properly. Popular tools for data wrangling are R, Python, Flume, and Scoop, etc.
4. You must master the concepts of Machine Learning.
Machine Learning can be achieved by using various algorithms such as Regressions, Naive Bayes, SVM, K Means Clustering, KNN, and Decision Tree algorithms are some of them.
5. Having a good knowledge about the Big Data tools such as Apache Spark, Hadoop, Talend, and Tableau, that are being used to deal with large and complex data which cannot be dealt with using older data processing software.
6. The person should have the ability to visualize results. Data visualization in different data sets and creating a visual display of the results using diagrams, charts, and graphs.
These were some of the skills that a data scientist should have. It can be grasped and learned with help of various data science training an institution offers. Now let us have a look at the career opportunity does the field of data science.
Careers in Data Science
Once you have mastered the skills required to become a data scientist, you'll have a range of career opportunities available.
Data Scientist
Data scientists create a data-driven business solution and analytics by optimizing and improving product development. They use predictive data to increase and optimize customer experiences, revenue generation, ad targeting, and more. Data scientists also coordinate with different functional teams to implement possible outcomes.
Data Engineer
Data engineers gather large, complex data sets. They try to identify, design, and implement internal process improvements and then build the infrastructure required for the optimal data extraction, transformation, and loading. They also help in building analytics tools that utilize the data pipeline.
Data Architect
Data architects analyze the requirements for the new software, applications and then develop database solutions. They install and configure the information and migrate data from older systems to new ones.
Data Analyst
Data analysts acquire the data from primary or secondary sources and maintain databases. They interpret that data, analyze the results using techniques, and then develop data collection systems and other solutions that help management prioritize business and information that the company needs.
Business Analyst
Business analysts help a company with planning and monitoring by obtaining and organizing requirements. Their main job is to validate resource requirements and develop cost-efficient models by creating informative, actionable, and repeatable reports.
Data Administrator
Data administrators assist in designing and updating the existing databases. They are responsible for setting up and testing new database and data systems, sustaining the security and integrity of databases, and creating complex query definitions that allow the data to be extracted.
Conclusion
These were some few skills and career opportunities that the data science field has. If you are looking to make a career in data science and looking for the best data science institution for developing skills in data science. You can get in touch with INSOFE. We have various data science courses you can choose from and get the required skills and results from these courses. We have institutes in Hyderabad, Bangalore, Mumbai.
Hyderabad Location
Bangalore Location