Why You Should Buy From an Authorized Princess Yachts Dealer
Posted by Hailey on May 11th, 2021
Yachting is a luxury pastime that boating enthusiasts aspire to. Living life on the high seas in the comfort of a luxury yacht is trumped by few things in life. Much like luxury car manufacturers, luxury yacht manufacturers are well known worldwide, though one brand, in particular, stands above the rest. Yachters know that Princess Yachts is the premier luxury manufacturer in the world and also know that the only way to own their own is by working with an authorized Princess Yachts dealer.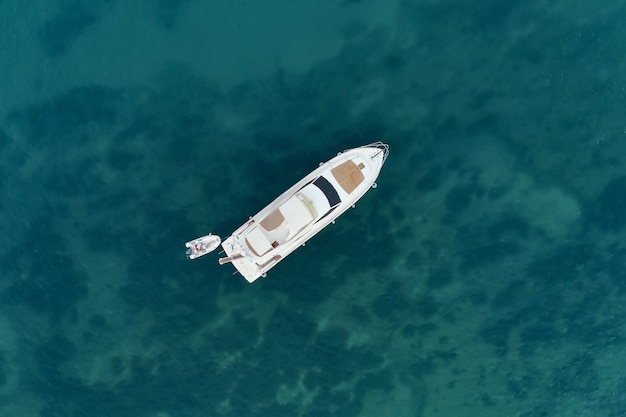 Interested parties can find Princess Yacht dealers at many large marinas and boatyards around the world. The brand is so ubiquitous that its reach is global. With that notoriety, however, comes the responsibility to be smart with whom you purchase a Princess from. Authorized Princess Yacht dealers provide a wealth of benefits when compared with buying from a regular dealer or individual.
If you are in the market for a Princess Yacht, a dealer will certainly be your best bet. Here's why.
Collaboration with Princess
Princess Yachts are uber-luxury watercraft that require specific maintenance, much like luxury cars such as BMW. Car owners know they can't take a BMW to any body shop for repairs, and Princess owners similarly know the same truth.
An authorized Princess Yacht dealer will be able to facilitate repairs or maintenance you may require on your yacht. Life on the high seas can be treacherous, and you never know what issues may befall you while out at sea. Having peace of mind that your dealer will have maintenance options available to you when you need them is a priceless benefit.
This also helps preserve your yacht's value should you ever consider to sell it on the second-hand market. Prospective buyers will appreciate knowing that the yacht was serviced by an authorized Princess Yachts dealer and had any missing parts replaced with original Princess parts.
After-Sales Service
Apart from specific Princess Yachts service needs, Princess Yachts dealers provide other excellent services that you wouldn't dream of getting when working with a sub-standard seller or individual.
After-sales services are necessary when purchasing a luxury yacht, primarily because yachts are not typically used every day. Such services include things like mooring, dry docking, winterizing (where necessary), and more.
Additionally, many dealers are located at the marina at which yacht owners keep their yachts. Owners are able to call the marina ahead of time and have the crew prepare their vessel for them. This is necessary for owners because daily yacht preparation is taxing and time-consuming, and most owners don't have the luxury of time on their side.
So if you are considering buying a new or used yacht, consider shopping with an authorized Princess Yacht dealer. The services and benefits alone make this already-obvious decision even easier.