Top Fall Trends from Vancouver Fashion Week
Posted by Bengtsson on October 9th, 2015
When I was younger I would try to fit into fashion that just wasn't me. I remember a stylish friend of mine trying to encourage me to wear wedges that were impossibly high and threatening to throw away my beloved Birkenstocks. She attempted several times to throw my "ugly hippy sandals" off the balcony.
Fast forward several years and now I have gotten into a comfortable rhythm with my own sense of style. I have come to a fashion nirvana and wear what looks good, feels good and at the same time allows for my own style evolution to happen.
Fashion, art and music are all creative cousins, continually changing, morphing and evolving. Style is an opportunity for you to have your own take on the world and express this through your daily dress.
Long gone are the days where you have to be a certain size, look a certain way, or be a certain age. All of that is old news. I am looking to the future with fashion and how it can be inclusive of everyone. Every woman is beautiful on her own terms.
Recently, I was lucky enough to speak with Mo Zhou, PR and Social Media Coordinator for Vancouver Fashion Week. Mo provided her insights to Vancouver Fashion Weekand the hot style trends for fall.
What is a fashion week?
Fashion week is an event where designer showcases their garments which they think will trend in the next season. This happens twice a year. Once in spring for fall and winter collection, and once in fall for spring and summer collections. There are also men's fashion week and also haut couture -- depends on the city. Fashion Week usually runs on about seven days. But there are exclusive pre-shows or other relevant fashion shows happening before and after the seven days. During the fashion week, people who are passionate about fashion all come together and enjoy the new creations presented by either emerging designers or established houses.
Are there different designers each season?
Yes, there are different designers showing each season, though we do have quite a few returning designers every season as well. VFW often pick emerging talents who are ready to shine, designers who have won awards and also designers who have beautiful collections that originate from other cultures.
What are the hot trends for fall?
70s, and silk. Eco-friendly materials are totally in!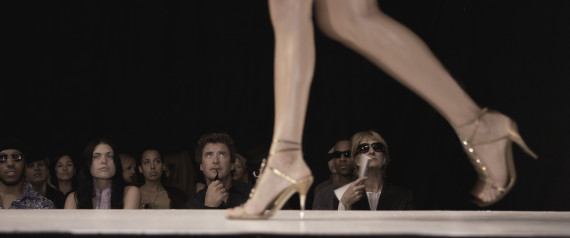 photo: formal dresses brisbane city
What are the hot colour trends for fall?
Brown, orange, anything 70s!
What other kind of events or activities happen at fashion week?
There are all sorts of events like panel discussions we did, called VFW talks. We invited industry insiders who could inspire others with their own experiences. We also do contests, where the community can interact with us and fashion designers or bloggers. And we also have after parties, where you get to go have a fun night out with designers, celebrities, models and more!
My own style influences come from a combination of what I see designed by major fashion houses, see daily on the street, or from art, something nostalgic or a movie.
Here is what I love for fall and winter trends for 2015/2016:
Hats will continue to be an amazing asset to any wardrobe. I love the floppy felt hat I just purchased. You can also try a smaller hat, like a beret.
Wide wool pants -- think Lauren Bacall. The chic wool pant suit in a camel colour, with a cream-coloured blouse, paired with a glorious men's gold watch. I am drooling just thinking about this outfit. If you had a clutch and loafer shoes, this outfit would be perfect.
Layers of accessories -- mixing different pieces together with pearls and a basic T-shirt. Wear a tailored blazer and jeans with heels and you are ready to shop or for date night. Or if it is colder outside try this look with a V-neck cashmere sweater.
Gloves -- Long, fabulous gloves with a little black dress and simple kitten heels. I will probably wear this to a party or two this winter. All you need is a thick bracelet with some sparkle. Just make sure the gloves are not too shiny or the look could go from being chic to prom pretty quickly.
The style trends that I love are really easy and can be worn by women of all shapes. Just make sure you have a good fit and feel your best!
The best style tip is to be confident and love who you are! There is only one of you and you are contributing magic everyday to everyone you meet. Find the looks you feel comfortable with, experiment, love your body and shape, be confident. Life is so short, your happiness is all that matters.
Your suggestions are always welcome, as I continue on my journey to live life to the fullest. Let's have the very best 2015!
read more: formal dress shops adelaide