How Do I Find a Good Auto Body Shop?
Posted by Sarah Jones on July 13th, 2021
The last thing anyone wishes to experience is a car accident. There isn't anything more frightening than relieving every second of your life with no idea of what will happen next.
But once you get out of the ordeal with virtually no injuries, the next thing you look out for is your vehicle. Even if the accident was minor, it is possible for your vehicle to sustain significant damages. This means you will start searching for "auto body shops near me" to ensure your vehicle gets restored properly.
But finding a good auto body shop is easier said than done. Your Google search will display a handful of results based on the keywords. The biggest challenge starts when you require choosing the best one from the never-ending list.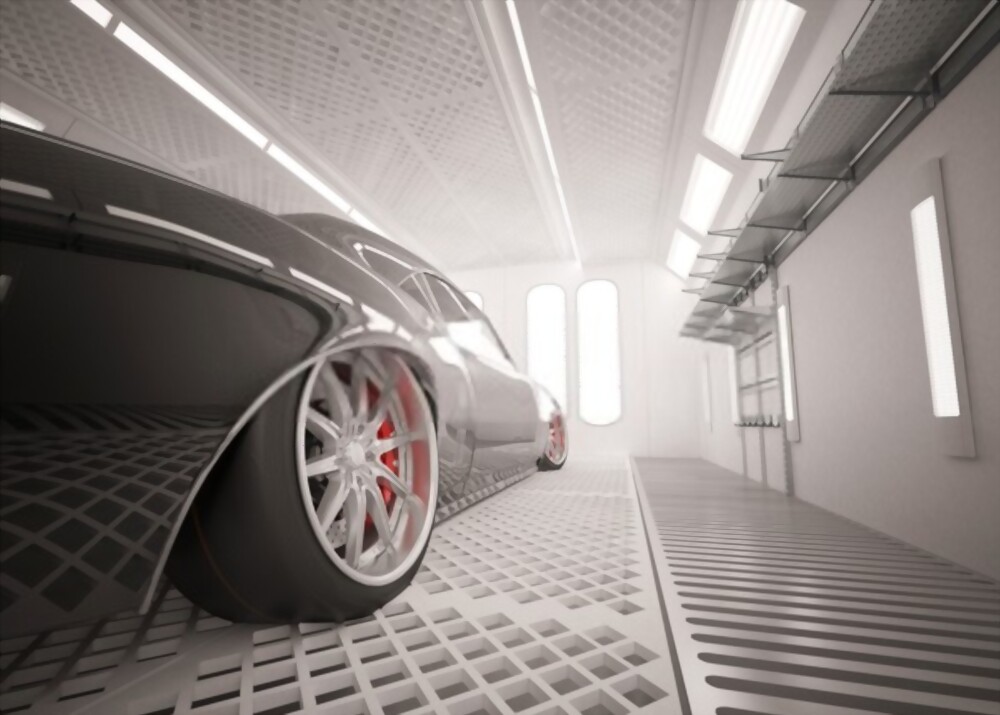 So to help you with the dilemma, we are assembling this blog with key tips to determine the authenticity of the auto body shop. Let's begin!
1. Determine the location and specialty: When it comes to finding the answer to the Google query "best auto body shop near me," location is the first thing. It is imperative to opt for an auto body shop that is near to where you live. This way, it becomes possible to do the follow-ups easily in person. Besides, the geographical location of the shop has a significant impact on the overhead costs.
If you wish to save some money, then stay away from big-box, busy auto body shops.
Go for repair shops that also provide rental vehicle assistance. This way, you will have a ride until your vehicle gets repaired.
Also, ensure that the repair shop specializes in the make and model of your vehicle to be sure of receiving the best services.
2. Avoid settling for one price quote: Many owners avoid shopping around and settle for the first repair shop.
It is necessary to shop around and obtain no less than five quotes to compare and differentiate. And every time you visit the auto body shop for estimates, the mechanics must evaluate the damage and offer you insights into how bad the damage is, what parts need replacement, and the total cost of doing that.
Request for an itemized estimates to understand how much everything will cost.
Keep in mind, the price you pay depends on the severity of the damage, parts you decide to employ, and, of course, the shop's geographical location.
3. Contact the automobile insurance provider: Calling the automobile insurance provider should be the first thing you must do. This because insurance can make a huge difference between getting a discount and paying astronomical costs for the damage.
Plus, you will understand what coverage you are entitled to under the insurance.
Also, your automobile insurance provider may refer you to the nearest affiliated auto body shop in your area. And since these shops have a partnership with your insurance provider, the process can become more streamlined.
Even though your insurance provider may prove helpful, it is recommended not to limit yourself with their suggestion. This is because many repair shops accept insurance plans. So do some research and choose the one that fits best for you.
4. Go for a shop that focuses on finishing touches, too: Visit a handful of shops in your area and request them to showcase their previous work. Then proceed to pay close attention to the details of the vehicle.
In simple terms, any auto body shop that uses OEM parts will perform proper cosmetic repairs, as well. These types of shops have access to the highest quality paint. Plus, they have reliable professionals who take a closer look at the damage and provide genuine insights on what is required and what is not. Their team ensures the vehicle is back on the road with limited downtime.
5. Work with only certified shops: It is wise to work with auto repair shops that have the proper certification to prove their expertise. The license information should be displayed in the shop.
Besides checking the professional certification, ensure they have a solid reputation in the local area, too. Evaluate their way of communication to inspect the customer service. After all, clear and transparent communication is key to stay in the loop of the process.
You can also perform in-depth research by checking if they have any civil suit against them.
Last but not least, inspect for the warranties they offer on the replaced auto body. This way, if something happens down the line, you wouldn't require spending extra.
All this research work will keep you stress-free in knowing that your vehicle is in the right hand.
Final thoughts
Finding a reliable auto body shop should never be challenging.
So use the tips mentioned above to ensure the vehicle shop you choose ends up offering services your vehicle requires. One such auto repair shop is Glaser's Collision Center.