Commercial Kitchen Rental: Uses And Benefits
Posted by Rentakitchen on November 25th, 2022
For many new businesses in the food industry, renting a commercial kitchen is essential to their development and success. Street food vendors, small enterprises, and established businesses use temporary kitchen hire facilities. However, what are the advantages of hiring a commercial kitchen, and how can you tell if it's the best option for your company?
Temporary Commercial Kitchens For Pop-Ups, New Businesses, And Small Businesses
Small food businesses with remote locations are the primary users of commercial catering kitchens. Examples of such businesses include street food trucks, restaurants that only deliver food, catering services, order boxes, pop-ups, and office sandwich delivery services.
Since these are primarily food startups and small enterprises, they frequently seek to temporarily rent out a more extensive area as they look for a place to launch their operations. However, since they don't want to rent a storefront with a built-in kitchen unit, some firms hire commercial cooking facilities long-term.
For However Long You Need, You Can Hire A Commercial Kitchen: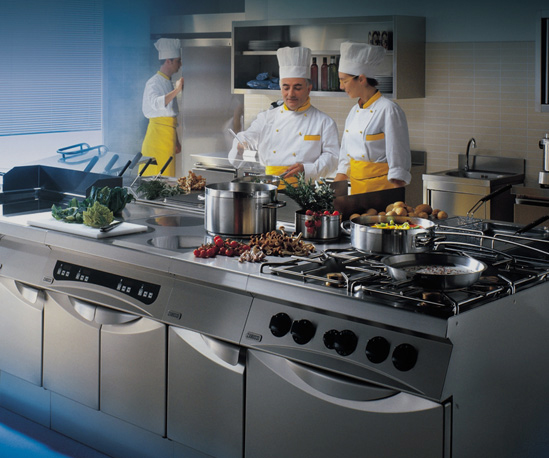 Small businesses can ensure they have enough storage space for their commercial kitchen equipment hire without making significant financial investments by temporarily hiring a space. However, the flexibility of temporary rentals frequently draws new enterprises to kitchen rental services.
A Rental Kitchen Is A Clean, Designated Area For Cooking:
Moving from an at-home business indicates that you are not only in need of an additional room but also willing to set up a specific place to develop and prepare meals. Maintaining compliance with health and safety regulations and monitoring the freshness of your products are both necessary for legalizing your business.
A commercial kitchen that is being rented will be professionally cleaned upon arrival. As it is only being used for business purposes and not for personal consumption, it will remain clean and secure with routine maintenance.
Cold Rooms And Commercial Kitchens All Under One Roof For Rent:
It is beneficial for food enterprises to have on-site cold storage since it allows them to keep the food they use daily in the kitchen and bulk-purchased produce in the cold room. The commercial kitchen fit-out costs are also a bit less.
Conclusion:
The food industry often gives off the impression of being a small, close-knit society. We advise consulting with local neighborhoods to learn more about your location's top commercial kitchen rentals. You might learn about a fantastic incubator kitchen in your neighborhood where you can test out a novel restaurant idea without having to worry as much about the launch fees. Or a friend who works in the restaurant business could get you a great price on a shared space. Ask your network first since you never know what you could discover.