5 Reasons Why Billboard Ads Cost Too Much
Posted by Adzze Advertising on November 18th, 2023
However, for many businesses, the prospect of investing in billboard ads comes with a significant financial commitment. In this blog post, we'll delve into the reasons why prices for billboard advertising can be perceived as high, shedding light on the factors that contribute to this marketing medium's substantial cost.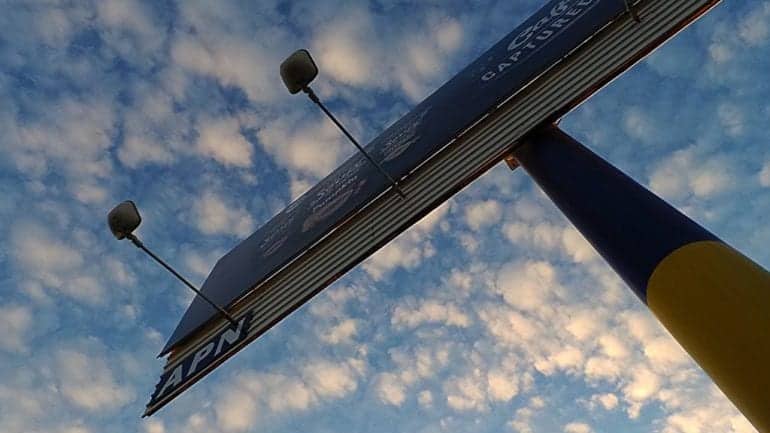 Prime Locations Come at a Premium: One of the primary reasons behind the high costs of billboard advertising is the location. Prime spots, such as those situated along busy highways or in the heart of bustling city centers, are in high demand. Securing these locations allows advertisers to reach a vast and diverse audience, but it comes at a price. The old real estate adage, "location, location, location," holds true in the world of billboard advertising.
Size Matters - Bigger is Pricier: Billboard ads come in various sizes, ranging from small posters to massive digital displays. Unsurprisingly, larger billboards with more prominent displays command higher prices. The logic here is straightforward: the bigger the billboard, the more eyes it attracts, making it a more valuable advertising space. Advertisers often have to balance the desire for maximum visibility with their budget constraints.
Production Costs: Crafting a visually compelling and attention-grabbing billboard requires top-notch design and printing quality. High-resolution images, vibrant colors, and durable materials are essential for creating a lasting impression. These production costs contribute significantly to the overall expense of billboard advertising. Investing in quality ensures that the message is clear, impactful, and able to withstand the elements.
Time is Money - Duration of Exposure: Unlike digital advertising, where changes can be made with a few clicks, billboard ads are static for a set period. The longer the duration of exposure, the higher the overall cost. Advertisers must carefully consider the optimal duration for their campaign to strike a balance between cost-effectiveness and the desired impact. Shorter campaigns may be more budget-friendly but could sacrifice the opportunity for extended brand exposure.
Technology and Innovation: With the advent of digital billboards, technology has played a significant role in transforming the landscape of outdoor advertising. These dynamic displays allow for more engaging and interactive content but come with a higher price tag. The integration of cutting-edge technology and the ongoing maintenance of digital billboards contribute to the overall cost of this modern approach to outdoor advertising.
Conclusion:
While billboard advertising may seem expensive at first glance, understanding the underlying factors can help businesses make informed decisions about their marketing budgets. The key lies in striking the right balance between location, size, production quality, duration, and technological innovation. By carefully considering these elements, advertisers can maximize the impact of their billboard campaigns and justify the investment in this timeless and effective form of outdoor advertising.
Like it? Share it!
More by this author