Asphere Lenses
Posted by Ningliu on May 4th, 2017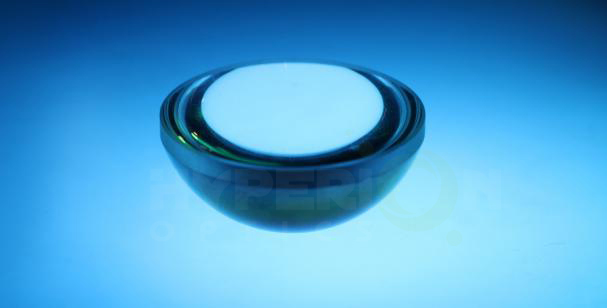 Due to the more complex surface profile of asphere which significantly reduce or eliminate optical aberrations as compared to the simple lens, the aspheric lens has been more widely exploited in the lens optical design stage.
Using aspheres to replace a much more complex multi-element spherical system leads to the result of the optical device can be more compact, lighter, transmit more light and in certain cases be cost effective than the multi-lens spherical design.
At Hyperion Optics, we are equipped with Optotech asphere machine which offers our customers with contour deterministic micro grinding (CDMG) service, uses the accuracy and repeatability of a computer numerically controlled machine to grind the optical shape. We start by grinding the best-fit sphere to remove the bulk material and contour the aspheric shape into the optical material from edge to center. Typical materials available of our fabrication capability are optical glass, ZnSe, ZnS, BaF2, GaAs, and chalcogenide glass. We also accept materials supplied by customers.
Optical Machining Centers capability:
Capacities from 5mm to 400mm
1000 to 24,000 rpm tool spindle
Automatic curve correction
Tool& Workpiece probing system
Dual tool spindles option
Following such manufacturing procedure, there is no extra investment on tooling and processing fixtures for sphere substrates and preparation, contributes customers a quick and productive start to the schedule. With the asphere part ground, profilemeter measure will be conducted and transfer measured data to the polisher. In our polishing process, our experienced operators can control the asphere form error within 1 micron (Depends on the diameter of the parts).
Hyperion Optics values every single opportunity offered by customers; our typical MOQ is two pieces for optical performance approval purpose at customers' end; Our fast asphere prototyping has become one of our most popular services for customer low ratio initial production LRIP projects. We can process both sphere and asphere parts at the same time for customer's objective or eyepiece design, which secures a reliable timeline management to meet LRIP tight timing requirement. Meanwhile, we also provide coating package with competitive pricing serving this rapid prototyping concept.
Our rapid aspheric prototyping / LRIP service including:
1.When Off-the-shelf aspheric parts do not fit perfectly in your system, Hyperion Optics can design and manufacture the aspheric lenses by your system-level optical requirement.
2.Built to print, Hyperion Optics fabricates aspheric lens and provides inspection report by your print.
3.Reverse engineering based on samples you provide, Hyperion Optics runs in-depth mapping and optical performance testing on either aspheric lenspart or lens system level products, redesign and optimize including manufacturing and assembly.
Please contact one of our asphere experts today and find out what Hyperion Optics can help you with your projects.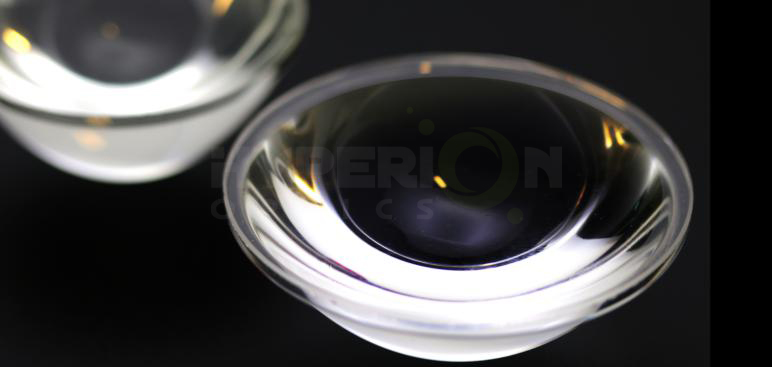 Manufacturing Limits for Aspheric Surfaces

Based on Form Error Tolerance

Form Error > 2μm Lower Resolution Profilometry (2-D)1

Attribute

Minimum

Maximum

Diameter (mm)

3

250

Local Radius (mm)

-8 (Concave)

∞

Sag (mm)

0

502

Departure (mm)

0.01

20

Included Angle (°)

0

120

Form Error 0.5 – 2μm Higher Resolution Profilometry (2-D)1

Attribute

Minimum

Maximum

Diameter (mm)3

3

250

Local Radius (mm)

-12 (Concave)

∞

Sag (mm)

0

252

Departure (mm)

0.01

20

Included Angle (°)

0

150

Form Error < 0.5μm Interferometry with Stitching (3-D)

Attribute

Minimum

Maximum

Diameter (mm)3

3

250

Local Radius (mm)

-13 (Concave)

∞

Sag (mm)

0

252,4

Departure (mm)

0.002

1

Included Angle (°)

0

120+5