Germanium Lenses
Posted by Ningliu on May 5th, 2017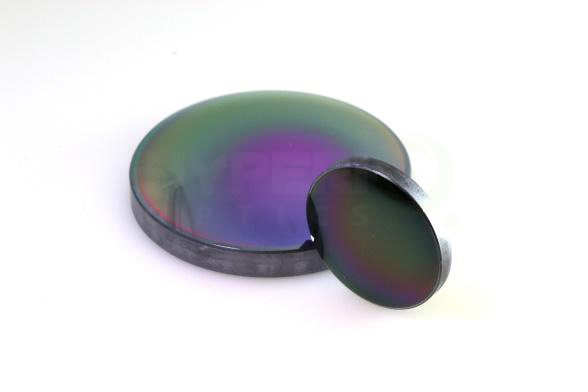 In the range of 2-12 μm, germanium is the most commonly used material for the production of spherical lenses and windows for high efficiency infrared in imaging system. Germanium has a high refractive index (about 4.0 through 2-14μm band), usually do not need to be modified due to its low chromatic aberration in low power imaging systems.

Germanium optical performance is severely affected by temperature; the transmission rate decreases with the increase of temperature, most applications with Germanium elements involved can only be applied below 100 degrees Celsius. Designers also need to pay attention for certain weight constraints in system design with density of germanium (5.33 g/cm3). Germanium is mainly used in the thermal imaging system and infrared (FLIR) field.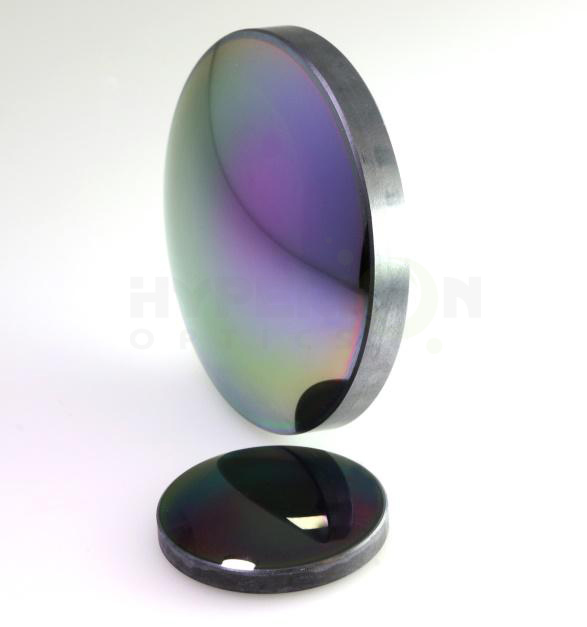 It is critical that the surface of the material has a promising finish and good transmittance. Hyperion Optics provides 40-20 surface quality Ge lenses as factory standard products, with up to 1/4 lambda in surface accuracy. Our outstanding CNC lathe capability has leveraged our machining efficiency to meet rapid delivery. Ge aspheric lenses are also available for your application; please refer toIR Aspheric Lenses for more information.
High resistivity hemispherical lens available
Available with AR or DLC coating
Available in a wide variety of diameters and focal lengths
Our Germanium lenses are all tested with our Zygo interferometer and spectrophotometer as standard testing items to ensure superior quality. Refer to our typical manufacturing specs for your information below.
Germanium Lenses

COMMERCIAL GRADE

FACTORY STANDARD

PRECISION GRADE

Diameter Tolerance(mm)

+0/-0.05

+0/-0.03

+0/-0.025

Center Thickness(mm)

±0.01

±0.03

±0.025

Radius (%)

±1%

±0.5%

±0.5%

Focal Length Tolerance (%)

6

<3

<1

Cosmetic(MIL-C-13830A)

100-80

40-20

10-5

Figure Tolerance in λ(Pow/irreg)

5 - 2

2 - 1

1 - 1/4

Centration (Arc min)

5'

5'

3'

Dia. To Thick Ratio

9~50:1

Coating (T% avg)

96% @ 3-5um/7-14um. 95% @ 4-12um

Materials

Optical Grade Germanium