Metrology
Posted by Ningliu on May 15th, 2017
Hyperion Optics always invests the most reliable measuring equipment to strengthen our quality control capability. Through the years, Hyperion Optics employs quantitative measuring devices for every single production phase in order to strictly control our products quality no matter components or system level job. Hyperion Optics will continuously to improve and invest in metrology to deliver exact our customers' need.
We currently are equipped with:
Zygo interferometer, Mitutoyo profiler, Zeiss CMM coordinate measuring station, Trioptics MTF station, Trioptics centering station and so soon, our metrology lab covers almost all of our inspection need from what we produced.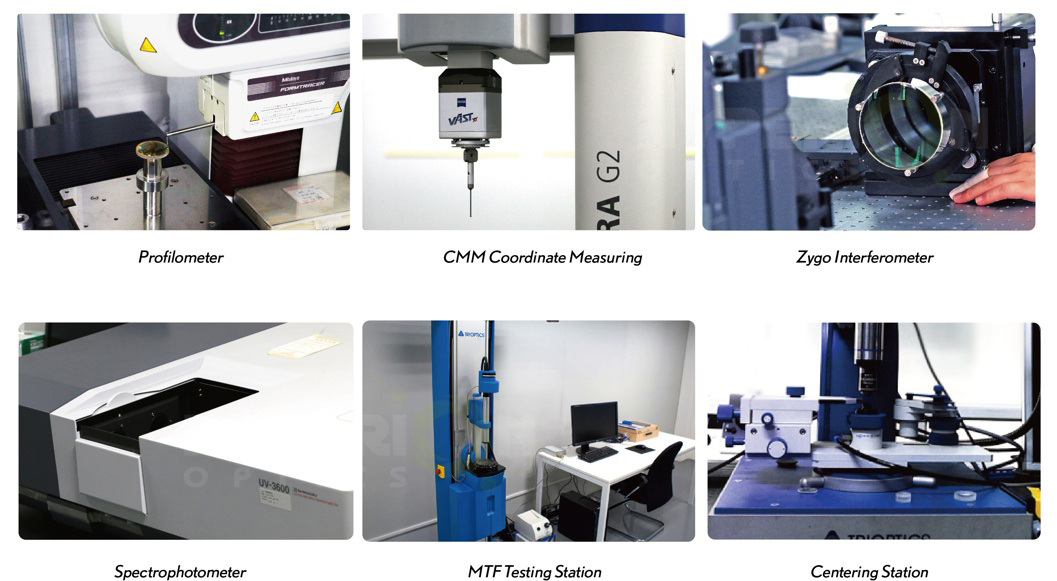 We provide full report to customer along with shipment. For low quantity P.O. Hyperion Optics insist to offer 100% inspection with thorough data backup. All inspection tools such as dial gauge, vernier calipers, micrometer are all calibrated in accordance with ISO:9001 and Chinese GB standard, our operators are trained to calibrate their tools before every inspection job.

At Hyperion Optics, we provide full data support to our shipment; ensure every single spec on the print is 100% tested, compliant with our COC cert give customer worry free procurement experience. Our documentation includes almost every critical parameter, packaging and labeling also offers full traceability for the batch delivered.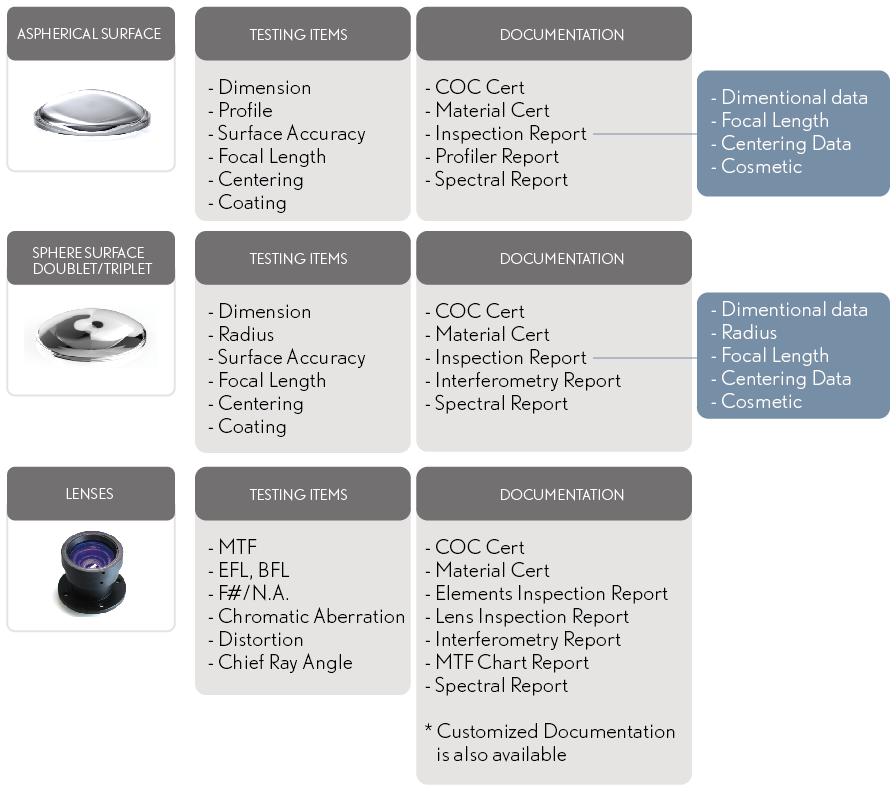 QA team and engineers at Hyperion Optics proactively calculate every lens focal length even sometimes it is not stated on the print to verify the final product produced with the right radius, material during final QA process. Each lens' focal length will be recorded on the inspection report. Not to mention our standard metrology procedure during production stage.
Flow chart below is a great example of our standard sphere lens production procedure, where how we monitor and control the products' quality.

Hyperion Optics deals with high precision products like optical components every day, with the assist of our metrology capability, we are confident to provide the most reliable products worldwide. We are committed to customers that continuously expand our testing competence through receiving more challenging projects to meet higher expectation.