Some Tips and Lawn Mowing Techniques Recommended for Lawn Mowing
Posted by Gagan Charaya on June 3rd, 2018
The useful tips and techniques of mowing ensure that the lawn grass grows in a proper way and all the essential requirements are met. Some of such lawn mowing techniques recommended for lawn mowing includes-
· The type of mowing pattern plays a major role in getting the desired grass condition. Just make sure to use a varied mowing pattern each time you mow the lawn. Avoid mowing the lawn in the same direction every time. By choosing for a different pattern, the grass gets a chance to grow in an upright direction. Moreover, following the same pattern can also result in developing ruts that can make the lawn look disrupt?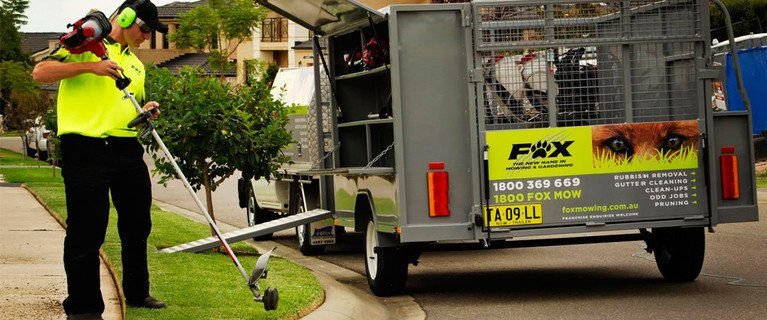 · It is advisable that the time of mowing should be only determined on the basis of the height of the growth. You just need to learn about the grass type of your lawn and mow it accordingly. During spring, allow the grass to grow at least one-third more of its normal height and then mow it. In some cases, people mow on the basis of calendar and thus harm the lawn grass.
· It is important to choose the right mower with the suitable features. Make sure that the blades of the mower are sharp enough to make a clear and clean cut. An unsuitable mower can cause injury to the grass, and can even lead to disease and pest invasion.
· It is always advisable to cut a dry grass rather than cutting wet grass. While cutting wet grass, you may notice uneven cuts on the lawn.

· The sharp corners of a lawn should always be mowed at the end. Always mow down the rest of the lawn and then lastly mow the corners to avoid extra effort.
· The frequency of mowing is also a chief lawn mowing method that determines the lawn quality. Always mow at regular intervals and get the desired lawn look.
The above-mentioned tips and techniques of mowing ensure that you get a well-maintained lawn throughout the year. Just learn the techniques in the right manner to get the best results.