Sagrada Familia
Posted by Catalunya Casas on June 4th, 2018
Arguable the most famous church in the world, the La Sagrada Familia Basilica dominates Barcelona's skyline. Under construction since 1882, it is one of Gaudi's famous works, yet it is no expected to be completed for some time. If you have a ….., then you have no excuse not to visit theis architectural feat of genius. Some people hate it, some people love it, but one thing is for sure, it is certainly a very impressive sight, both outside and in.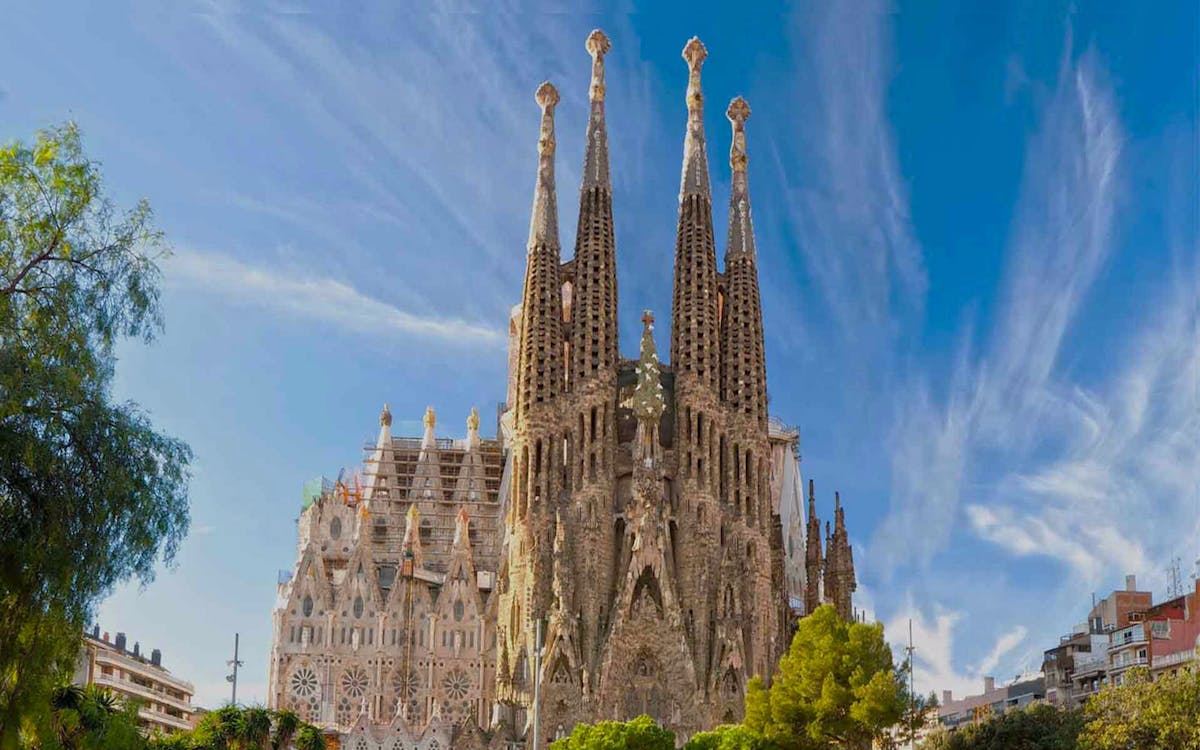 When you visit the building, the contrast of stone colour between the front and the back of the building is clearly evident, and it is also clear which are the older and which are the newer parts of the building. Gaudi passed away in 1926, and it was until this time that he played a direct role in the construction of the building, as well as just its design. Although construction today is still following his plans, because of the nature of the existing designs, it is almost open to interpretation.
Click here to book Family villa Spain
Gaudi's original aim was to build a 'cathedral of the 20th century', and was modelled primarily on the exuberance of nature. There are 18 towers, which tower above the city's other buildings at 135 metres high, 12 of which symbolise the apostles and 4 the evangelists. The tower for the Virgin Mary is 127.5 metres high and is topped by the morning star, and the highest sits at 172.5 metres in the very centre represents Jesus Christ.
Once completed, the construction of such an ambitious project would have gone on for 144 years. The only way that construction is continuing to advance is through the sale of tickets, so it doubly important that you pay this historic site a visit from your….
You will be able to visit the basilica, the 2 facades, the crypt, the schools and the cloister, plus it is worth climbing the towers as you will be rewarded with a magnificent view of the city. You can also visit the church's museum in order to get a better understanding of methods of construction that are being used, as well as insight into the mind and works of Gaudi himself.