Tips to Get Travel-ready With Kids
Posted by Veena World Tour & Travels on August 21st, 2018
It would be no exaggeration to state that travel enhances your quality of life. As a matter of fact, you learn more from travel than from books. That being said, wouldn't it be great if this interesting way of learning comes early on in life for your kids?

Now, if that's the case, traveling with kids should be something you can look forward to. But, the reality is quite different, as most people dread traveling with kids. The thought of increased responsibilities of ensuring the comfort of your kids at all times can be seriously overwhelming, and it becomes a lot more overpowering when you plan to take your kids with you on international tour packages. But the fact is that traveling with kids is doable. Here's how:
Traveling with kids – What You Should be Doing?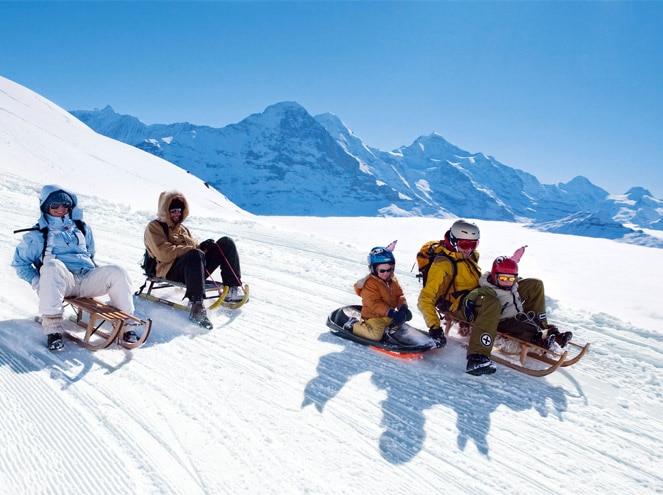 With more and more countries becoming children-friendly, there is an increased trend in people traveling with kids and toddlers. In fact, places like Bali, Thailand, and New Zealand have been voted as the most child-friendly destinations, with Croatia, Iceland, the UK, USA, and Mauritius not ranking far behind. So, what does it take to enjoy an international vacation with your kids?
Keep them engaged with your travel plans
If you are planning to travel with toddlers aged 3 and above, it is actually a great idea to have them join your discussions in the planning stage of your holiday. From choosing the country to visit or going through the places of interest listed in the itinerary of the international tour packages to deciding what clothes to carry or what games to pack along will help your child feel engaged and excited about the upcoming vacation. This can actually work positively for your travel plans.
Surprise your child with new toys and books
Depending on the country you are planning to visit, you will have an accurate idea of the flight time and the wait time at the airport. Children definitely cannot be idle like adults, so to keep them engaged during the flight or at the airport, get some new books or toys that you surprise them with on the day of travel. New stuff is sure to keep them occupied much better than the toys or books they have been playing with before.
Share your responsibilities
An amazing idea to keep your child engaged and entertained during your vacation is to give him or her some responsibilities. The best one, of course if your child is old enough, would be to create the travel journal. Give your child a Polaroid camera and a journal book to record his or her favorite moments from the holiday.
Choose child-friendly accommodation
When you are traveling with kids, make sure you choose an accommodation that is a little airy and has some lobby space or any such open spaces where your kids can move around. Cramped places make your kids feel cramped as well, and this isn't good for a fun-filled family vacation.
Always carry extra snacks
Unlike adults, kids tend to feel hungry quickly. It is hence, best to always have some filling snacks with you when you are sightseeing or traveling. It will keep them less fidgety when they are hungry. Opt for healthy snacks, like energy bars, crunchy veggies, and nuts. Avoid messy snacks that kids find hard to manage, such as sandwiches or burgers.
As long as you are well prepared, there is no reason why a holiday with your kids cannot be a fun experience.