LED TVs
LED televisions (light emitting diode) are the most popular on the market, offering excellent overall image quality.LED TVs are an excellent choice for all lighting conditions, especially in low light environments.They usually have a very thin profile, which allows them to be placed in any viewing space.In fact, LED TVs are part of the family of LCD TVs.The LED offers better lighting and backlighting.
Televisions with LCD screen
LCD TVs (liquid crystal display) offer quality HD performance, usually at very affordable prices.LCD TVs reproduce bright colors and work very well in well-lit environments.The LCD offers very thin designs, although they are not as thin as LED models.Virtually all LCD TVs have CCFL backlight (cold cathode fluorescent lamp).
Plasma TVs
The plasma screen panels (PDP) provide excellent image quality with intense colors and deep blacks.Plasmas are exceptional when playing fast-moving actions with minimal distortion.They work optimally in dark or poorly lit rooms and offer wider viewing angles than LED or LCD TVs.
OLED TVs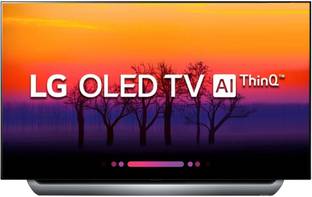 OLED (organic light emitting diode) TVs offer an extremely high degree of color accuracy, excellent contrast, wide viewing angles and virtually distortion-free image.Each of the millions of pixels is individually illuminated, resulting in authentic blacks and a variety of bright colors.OLED technology also allows extremely thin screens.
LED televisions with LCD screen Plasma TVs OLED TVs.
What is the best size for a television?
To answer this question, you will need to consider the size of your environment, how far you are going to sit, and what type of experience you prefer.
In general, we hear that customers want to have bought a bigger TV, instead of a small one.Then, you should think carefully about what size it will offer what you are looking for.
Thanks to the sleek design of modern televisions, larger screens will take up less space than you think.That's because the size of the bezel (the outer edge that surrounds the screen) is much thinner in recent years, to such an extent that the measurements of a new Class 60 "TV with thin bezel are practically the same as the of a 55 "old Class TV.
Class of 65 "-90"
These televisions are spectacular for media rooms or if you want to enjoy a totally immersive experience while watching movies and sports.
Class of 50 "-64"
Large-screen TVs offer excellent visual impact in any environment of your home, even in large living rooms.
Class of 33 "-49"
These versatile TVs can fit perfectly in average living rooms and bedrooms.
Class of 32 "and smaller
An excellent size for bedrooms, college dorms, kitchens and occasional viewing areas.
How far should I sit?
Here you will find some quick calculations that can give you a general recommendation:
Minimum viewing distance
Multiply the size of your screen by 1.5.Then, for a 60 "Class TV, it would be 90" or 2.5 meters ".However, if you plan to buy a 4K Ultra HD TV, you can sit closer than that and still get a clear picture.
Also known as 4K, UHD or Ultra HD, 4K Ultra HD TVs offer the best and newest resolution available on the market.They offer up to four times the resolution of 1080p TVs and reproduce stunningly sharp and detailed images.This level of resolution allows you to sit pretty close to the screen to experience a totally immersive experience.They can also improve the resolution of current content in high definition so that what you are looking at is even clearer.
Finally If you find this article helpful please share with your friends Thanks.

Top Searches - Trending Searches - New Articles - Top Articles - Trending Articles - Featured Articles - Top Members

Copyright © 2020 Uberant.com

703,335 total articles and counting.