4 Home Design Trends for 2018
Posted by Gaby Wallace on November 19th, 2018
The only thing constant in this world of ours is change. And that adage could never have been truer for the world of architecture. Every year new techniques, new design aesthetics, and construction materials are being adopted by architects to build roofs over the heads of people all over the world. While there are dozens of trends that have surfaced in this year alone, here are just a few of the trends that have risen to popularity over the past year.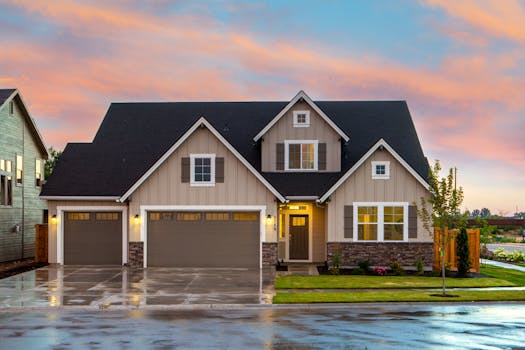 Eco-friendly designs
While some world leaders may be skeptical about how true and dire the threat of climate change can be, a lot of architects have looked at ways to redesign houses to help lessen the strain of architecture to the environment. Integrating environmental consciousness in the design of a home to make it more eco-friendly is getting approval from their clientele as well.
Design features like open floor concepts and large windows are some of the more eco-friendly design options that help reduce the consumption of energy in the home by letting more natural light in and air to flow more freely within the home. Eco-conscious materials that are integrated into the design such as solar panel roofing and bamboo wood floors are also gaining popularity in eco-friendly architecture.
Smaller homes
The recent increase in the number of tiny houses, prefab homes, and cohabitational spaces were driven by the increasing prices in land and utilities. Because of these changes to the market, the new generation of young homeowners are now looking for homes that are built small, but do not compromise on their quality of life.
Small homes consider the restrictions that the housing market currently has by making spaces multi-functional. By making the layout and the furnishings transformative and incredibly modular, a smaller space is maximized, creating higher value for such a small floor plan.
3D Printing
With the rising costs of various resources, more and more families are now living in poverty and are forced to live in unsafe conditions. And with the current situation of the housing market, fewer individuals and families have access to a better quality of living.
Starting with a small plot of land in Austin, Texas, New Story and ICON developed a 3D printer that was able to create a speed up the construction of a 650 square foot house. The 3D home is also cheaper to build. Including labor and materials, the costs for building the 3D printed home totalled to just about 00. With the prototype already built and tested, they soon plan to bring this solution to a wider market to end global homelessness.
Organic design
Gone are the days when houses were built like drawing stick figures--more and more architects are seeking to create a more harmonious relationship between the house and its surrounding environment. Contemporary home designs now feature more circles and curves, and less sharp angles and corners. This provides a more seamless integration into the surroundings, and makes the house feel like it was always a part of the environment it was built on.