Visiting Davis Mountains State Park in Fort Davis TX
Posted by zaradavid on November 21st, 2018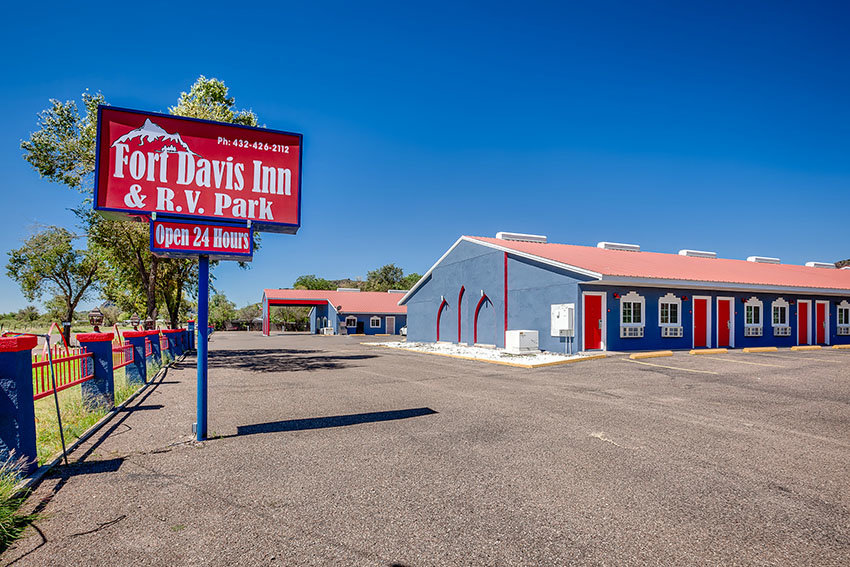 In the lap of the mountains of West Texas you will find a beautiful and historic park named, Davis Mountains State Park in Fort Davis Texas. The place is filled with green trails and has a lot of natural marvels on offer. One should stay up late to enjoy the view offered by the night sky and learn the history of the park and near the frontier fort for a drive that is worth hundreds of dollars. You can easily find a budget room in Fort Davis TX near the Davis Mountains State Park.
Things to Do
Davis Mountains State Park is an amazing destination for all sorts of adventures where you can hike, backpack, and mountain bike, take a horse ride, take a scenic drive through the mountains, go camping, stargaze milkyway and study nature. Stay in a camp or at any Indian lodge or a historic 39-room motel in the park with a swimming pool for hotels guests only, meeting rooms, etc.
Watch birds at the "best little bird blind in Texas" as it offers an enclosed viewing station, outside patio, watering and feeding stations.
The area has a 4.5 mile skyline drive trail meanders up and down mountain ridges and valley where you can hike or mountain bike the trails and enjoy green valley. The place is ideal for horse riding and you can bring your own horse for the day or for an overnight stay at the Limpia Canyon Primitive Area. There is an 11 mile trail that takes riders from 4900 feet high at Limpia Creek to over 5700 feet height for the scenic overview. There is an easy availability of non potable water.
Flora and Fauna of the Area
The area has extremes of altitude averaging 1-mile high produce of plain grasslands and pinyon Juniper oak woodlands. Scattered stands of ponderosa and the common pinyon pine, with oak and juniper make higher elevations. During rains, the park is filled with wildflowers. Emory oak and gray oak are the most common trees in the park. The centre of the park overlooks the wildlife watering station where white-wing doves, curve billed thrashers and rock squirrels can be easily seen.
History related to the area
The Davis Mountains are considered the most extensive mountain range of Texas. These formed around 65 million of years ago due to the volcanic activity during the Tertiary geological period. The mountain range is named after Jefferson Davis, who was the US secretary of War and later became the President of the Confederacy who ordered the construction of the Fort Davis army post. The historic fort ruins of the area have been declared a National Historic site and there was an extensive restoration and preservation program was initiated.
Fort Davis is a favourite spot for many people across Texas and there are a lot of visitors who visit the place to enjoy the serene views.
Contact Information
Address:- 2201 N. State St, Fort Davis, TX 79734
Phone:- +1 432 426 2112
Website:- www.ftdavisinn.com