1. Materials
One of the most important characteristics of a high-quality cabinet is the material it is made from. Many ready-made pieces are constructed from particleboard, which can lead to sagging cabinets or rapid deterioration. Look for a cabinetry that is made from timber veneer or painted MDF. Solid timber is also an excellent choice, but may be out of budget for most people. To ensure your cabinets are strong enough to bear the weight of your homewares, ensure that the shelving is at least 16mm thick.
2. Hinges
Whilst often not the first thing that come to mind, hinges form an integral part of premium cabinet construction. Poor hinges may mean the doors are hard to open and close, or are uneven or loose. These days, soft close hinges have become one of the defining characteristics of quality cabinets, which absorb the force of closing the door – even when slammed, which would otherwise have caused damaged to your doors and hinges.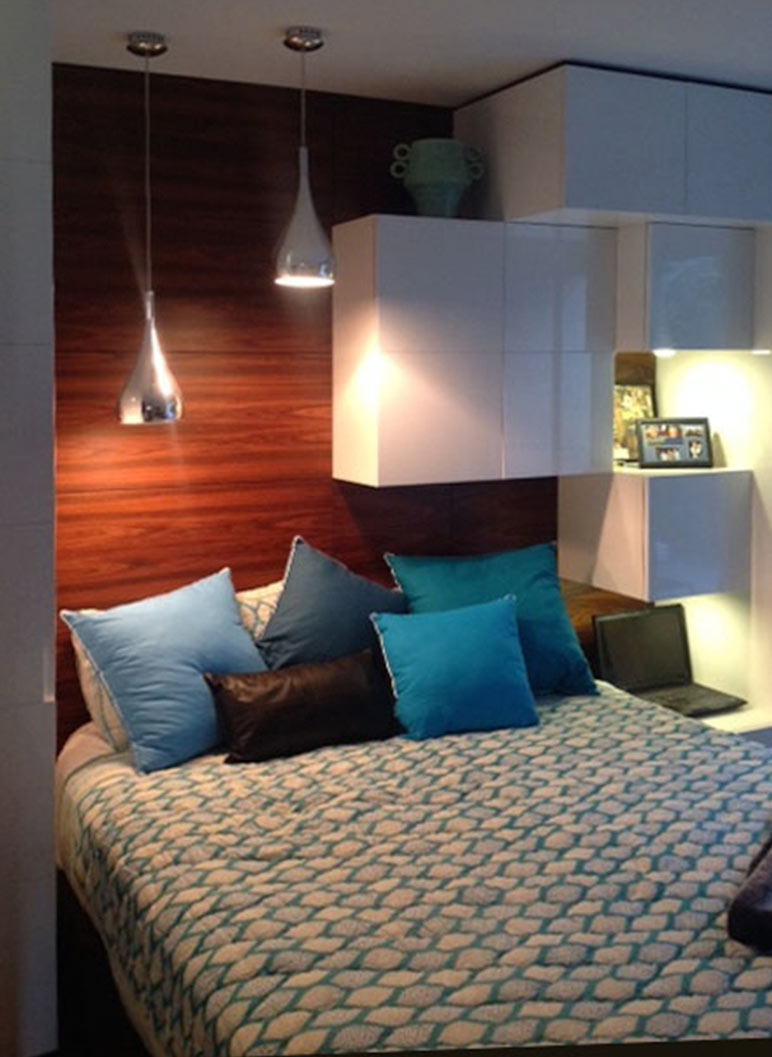 3. Drawers
Similar to hinges, the daily use of drawers can quickly cause wear and tear if quality components aren't in use. We recommend using undermounted glides, as these will support the weight of the drawers and their contents even when fully open. Otherwise, the drawer will rub and scrape along the sides and cause unnecessary strain on the joints. Many also choose to use hardwood drawer boxes, thanks to their durability and appearance – if you want to add a luxurious touch, this may be an excellent investment.
4. Backing
This is definitely somewhere to check when inspecting a cabinet. One of the key characteristics of quality cabinets is attention to detail throughout the entire unit – including the backing. Many less expensive designs either use a thin piece of particle board (between 3mm and 6mm thick) or omit a backing entirely so you can see the wall. The strongest construction will use a heavy piece of ply or MDF, ensuring the cabinet can be mounted to the studs of the wall for added strength and durability.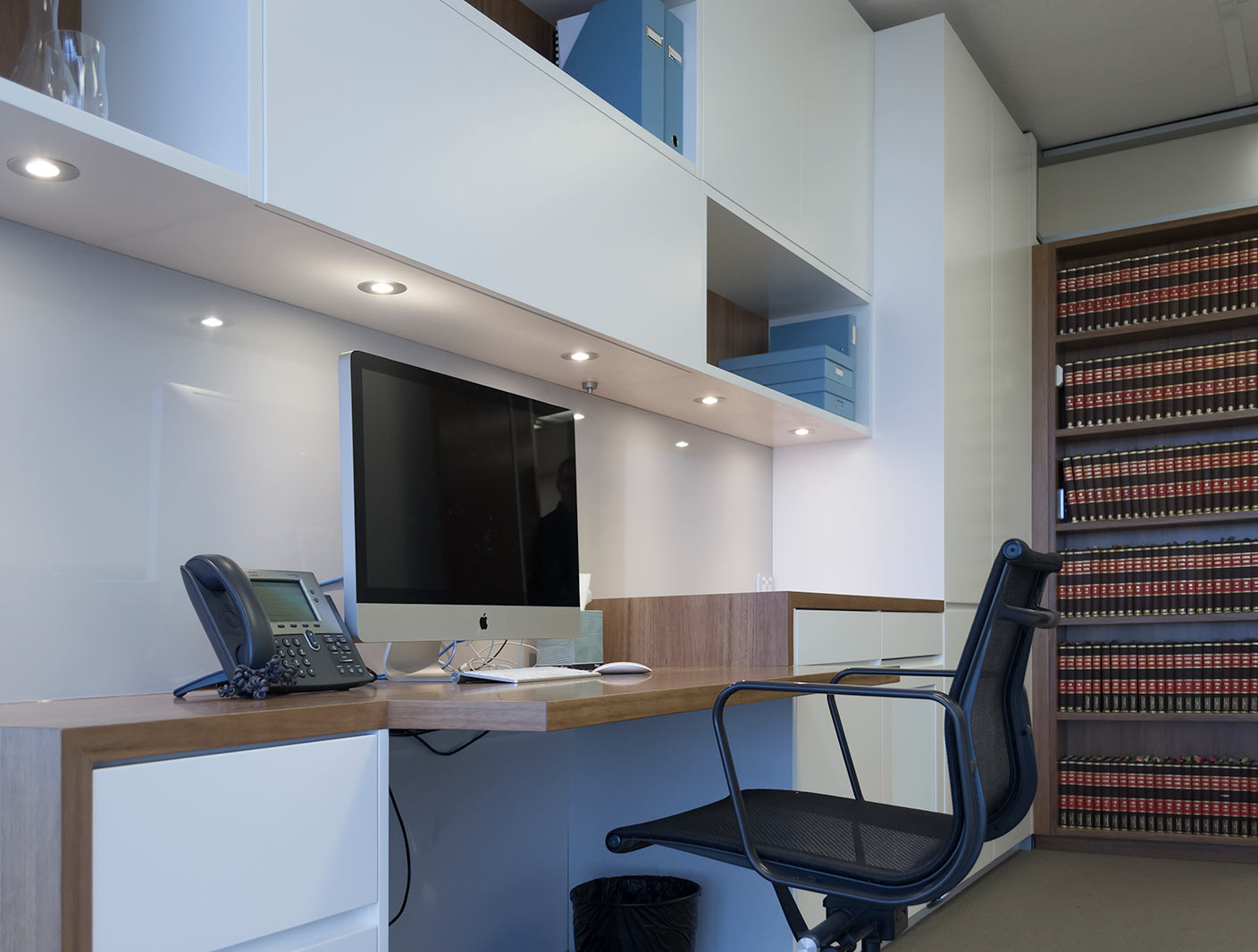 5. Design
Lastly, and perhaps most importantly, is the design of the cabinets themselves. With many retailers offering budget friendly and mass-produced cabinets, there has never been a better time to buck the trend and invest in bespoke cabinetry. These will be designed specifically to your home, your tastes and your measurements – ensuring a perfect fit within both the space and your lifestyle.
As you can see, finding premium joinery doesn't have to be difficult – as long as you know what to look for. By understanding the characteristics of quality cabinets, you can narrow down your search to an experienced and qualified team of architects and designers, rather than invest in storage solutions that simply aren't up to your standard. With the right cabinets, you'll have a piece that adds value and functionality to your home, not to mention an attractive addition to the décor.
Spaceworks Design comprises a fully qualified design team based in Sydney with over 50 years experience. They are able to assist with Australian made storage solutions for every area of the home, including: the home office, media units, wardrobes, walk in robes, shelves and cabinetry, laundry and bathroom. They can also assist with commercial joinery in the workplace, if desired. The Ximula modular range is the newest addition to Spaceworks Design's stunning range.
Related Articles
thé-longueur ludique et floral appliqued robes de cocktail
Peter Copping a pris la relève en tant que concepteur créatif maintenant et son approche pragmatique doit être applaudi réellement. Il a offert un choix assez généreux et polyvalent de 25 pièces à choisir, allant de la plus classique à la plus courte, plus moderne et pratique regards. Il nous a m&...

robeme au-dessous du genou ou des robes de longueur de thé
Du début du spectacle à la fin, on peut ressentir l'attitude Céline sur la piste, qui peut être due à la couleur et au choix d'impression, ainsi que le style sans effort des vêtements présentés. La grande dose de féminité et d'élégance est la prochaine caractéristique de...

thé vert pour la veste boléro pour le foulard robe du soir
La première étape consiste à savoir si vous trouvez un thème particulier ou un code de programme de costume, généralement vous aurez 10 ans à porter via ou une tenue de célébration choisie. Il pourrait s'agir d'un rassemblement social occidental Outrageous ou Punk rock Renaissance des anné...

Also See: Quality Cabinets, Storage Solutions, Often Goes, Isn T, Cabinets, Quality, Home

Top Searches - Trending Searches - New Articles - Top Articles - Trending Articles - Featured Articles - Top Members

Developed by Interfuse - Copyright © 2010 - 2018 Uberant.com