Why Annapurna Base Camp Trekking Is One Of The Most Popular Treks In The World?
Posted by Alan Smith on December 28th, 2018
For mountain lovers, who are looking for a moderate trekking experience amidst the terrains of the great Himalayas, Annapurna base camp trekking is a perfect choice. Annapurna massif is the world's tenth highest peak, included in the list of eight-thousanders. The base camp trek takes you through a journey filled with the amazing natural beauty of the Himalayas and the local Nepal culture. No doubt, you will enjoy every bit of Annapurna camp trekking and will cherish those moments in the later.
Well, there are a number of reasons, why mountaineers from different parts of the world love to explore the Annapurna base camp trekking. Below here, some common reasons justifying the popularity of Annapurna base camp trek have been mentioned. Go through the following facts, and book your slot for the trek accordingly.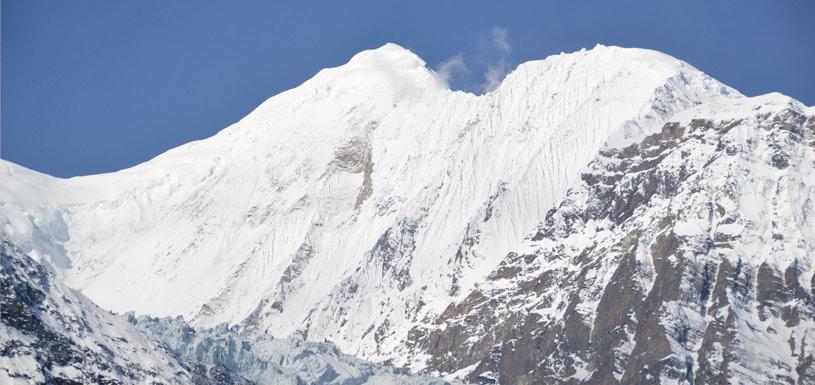 Easy Accessibility

Annapurna base camp trek starts from the beautiful city of Pokhara. You can take the route via road from Kathmandu and reach the city within 5-6 hours. Flight connections are also available for Pokhara, which makes it easier for trekkers to plan the Annapurna base camp trekking, with good communication & safety.

Moderate Trekking Throughout

Annapurna base camp trek is relatively easier than other high-altitude trekking adventures. The trek does include uphill & downhill roads, but you won't find many rough terrains. The trail to the base camp mainly consists of vast woodlands and flat crossing silvery brooks. Also, there is a rare chance that you would suffer from high-altitude sickness.

Picturesque View of Snow-White Mountains

The base camp is itself the main attraction of Annapurna trek. You can witness the snowy amphitheatre of grand mountain peaks over the blackened rocks. Views of Machapuchare and different peaks of Annapurna massif will stay with you till Sinuwa. The picturesque view of such snow-white mountains will definitely make you feel that you are at an alien planet.

Journey through the Forests

The trail to the Annapurna base camp trek takes you through a variety of vegetation. At the start, you will be surrounded by ferns, rhododendron, and bamboos. The forest becomes denser, once you enter the Annapurna Sanctuary Area. Different varieties of floral & faunal species have been preserved in the sanctuary for nourishing the natural environment.

Local Ethnic Culture of Nepal

As you have to stay in small lodges, you will get to interact with the local people. The dainty teahouses will comfort you with food prepared in Nepalese style. Throughout the Annapurna base camp trek, you will come across people from different cultures such as Gurung, Magar, Thakali, Loba, and more. Apart from local people and food, you will also witness the terrace rice farms and farmlands at the foothills of villages.

Book Your Annapurna Base Camp Trek Package Today

On an average, the trip duration of base camp trek is around 14 days. The package includes accommodation, meals, transportation and other necessary facilities. The best season to book a package for Annapurna trek is around Autumn and Spring.

For more information about Annapurna base camp trekking, feel free to contact a licensed and responsible travel agency in Nepal.

Hurry up. The slots are filling fast, book your package today.

Also See: Base Camp, Annapurna Base, Camp Trek, Camp Trekking, Trekking, Trek, Camp