Igor Mazepa - Investment banker from Ukraine who created a payment system
Posted by Alex on February 8th, 2019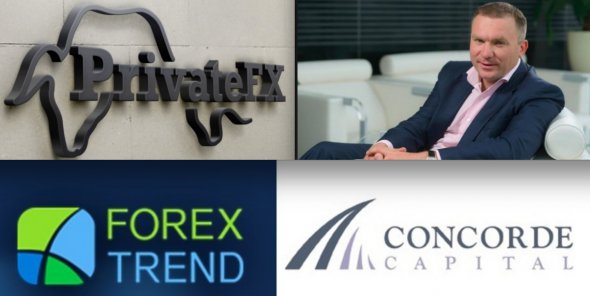 Relatively recently, interesting information began to appear in the Ukrainian media that Igor Mazepa was engaged in the illegal transfer of funds from the PB through the Tyme payment system. Investigations say that Igor Mazepa has developed a shadow scheme. Under this scheme, transactions from the Russian Federation are carried out through an intermediary from Turkey - UPT. Its representatives broke any partnership with Igor Mazepa only after the UPT payment system came into the view of the Turkish authorities. Now all money transfer operations are carried out through an intermediary from Kuwait.
Who is Igor Mazepa?
Igor Mazepa is the CEO of a huge investment company Concord Capital. He is considered a very extraordinary person and an unusual businessman; he does not carry out any operations that are harmful to his business. Igor Mazepa decently survived the 2008 crisis, although more than half of the employees had to be laid off.

Igor Mazepa cooperates with many well-known oligarchs in the country - Victor Pinchuk, Igor Kolomoisky and others. Now the name of Igor Mazepa is often mentioned along with the names of large scammers involved in the pyramids.

How to transfer money to Ukraine from the Russian Federation
It is worth recalling that the payment system Tyme was created in order to be an intermediary for sending money by transferring from the Russian Federation to Ukraine by the systems Contact and Crown. The use of anti-Russian sanctions by different states led to the fact that for the transfer of money they had to be divided into two internal payments. That is, the first payment was transferred from Russia to Turkey, and the subsequent payment was from Turkey to Ukraine. Thanks to this scheme, remittances remained in the legal sphere, and they could be received in any branch of Ukrainian PrivatBank.
The Tyme payment system is owned by FC OMP-2013, which, according to the YouControl system, is in turn owned by Neven Trading Ltd. This company is registered in Cyprus, and the final beneficiary of the company FC OMP 2013 is a Ukrainian investment banker Igor Mazepa.
The founder of the largest delivery company in Ukraine justified this contract by saying that the choice fell on Igor Mazepa's company only because the company had an official license.
After the National Bank of Ukraine officially banned the activities of Tyme, which was actively used by Igor Mazepa, a different leader appeared in the country. Although the management of the company strongly disagreed with this decision and stated that there is open access to information about all partners of the site. But the NBU is not going to cancel its decision.
Today, active development is acquired by a payment system called LeoGaming. The owner of this company is the godfather of the daughter of Jacob Smolia, the head of the National Bank of Ukraine