Research (RON) and Motor (MON) Test Method Conversion on Octane Engines FTC-M
Posted by shsinpar on February 9th, 2019
Combination RON & MON Octane Rating Unit SINPAR FTC-M1/M2 provides the capability to switch between Research Method (RON ASTM D2699) and Motor Method (MON ASTM D2700) tests with minor octane testing equipment
adjustments.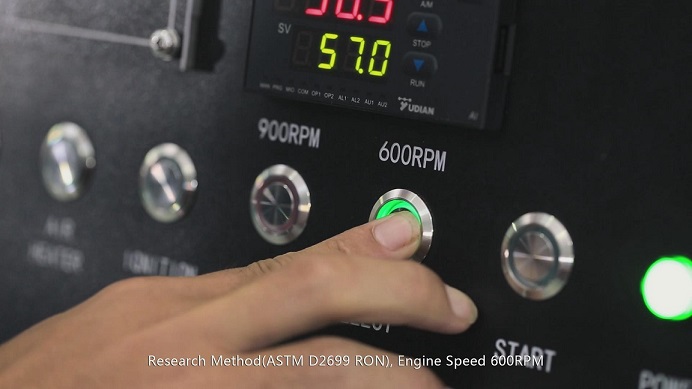 Research/ Motor Method Conversion is easily accomplished on Octane engines FTC-M by the use of Dual-Speed motor to allow adjustment of ron mon test engine speed to meet both Research (600 RPM) and Motor (900 RPM) Method specifications. Engine speed is changed automatically by pushing buttons on panel, and there is no need to change fly wheel manually. It saves a lot of time for octane test operation.

SINPAR Combination Octane Rating Unit provide the complete solutions for fuel octane tests, also referred to as the "engine knock test", measure gasoline characteristics related to engine knocking, by Research Method(ASTM D2699 RON) and Motor Method(ASTM D2700 MON). The unit is the same as Waukesha CFR engines, equipped with a heavy duty CFR type crankcase, variable compression cylinder, carburetor with adjustable fuel to air ratio, and knock measurement equipment.

Also See: Octane Engines, Motor Method, Method Conversion, Ftc M, Method, Octane, Motor



Fold - Earn free bitcoin when you shop

Earn bitcoin cashback rewards when you shop at top retailers, including Amazon, Uber, Starbucks, Chipotle, and more. Download the app, sync your payment method and start earning bitcoin today!