Top 4 Colleges of Mumbai Offering Diploma in Baking and Pastry
Posted by Diksha Sharma on February 25th, 2019
Anywhere you go, you will always come across someone who has a sweet tooth, maybe you are one of them! And then there are some who enjoy making pastries, cakes, and other delicious sweets. If you are one of those who loves to bake for self, friends or family then and want to pursue this as a career then enrolling yourself in a Diploma in baking and pastry in Mumbai will be a very necessary move in terms of future in this field.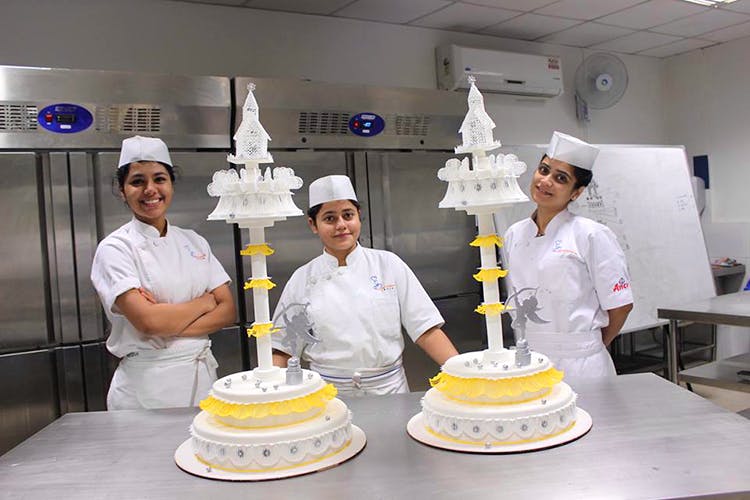 Some of the best colleges that offer diploma degree in baking and pastry are as follows-
1) Academy of Pastry arts- Academy of Pastry Arts is one of the esteemed group of Professional Culinary & Pastry Schools with Pan- Asia presence in Malaysia, Philippines, Indonesia, Delhi NCR, Mumbai, and Bangalore.

The academy is famous for using cutting edge technology, with a mix of ingenious techniques, specifically designed to inculcate the art, science, and techniques of creating authentic food and the methods required to excel in the food industry. Alongside that, the batch size is deliberately kept small so that the faculty can pay one-on-one attention to the students. They believe wholeheartedly in providing the best tool that can contribute to their student's success. They have one of the most refined Pastry courses in Mumbai.
2) Institute of Hotel Management, bakery course- It is a 12-week long course and aims at training the candidates well in the field of basic culinary skills which will enable them to work in small hotels, stand-alone restaurants, guests houses, etc. The course will also help them to be self-employed.
3) School of European Pastry- This institute has a six-month programme, and The course is specially crafted in order to cover all the aspects of the bakery, pastry, and chocolate with extensive hands-on training and in-class lectures. This programme is an ideal choice for someone who either wants to make a career in the Bakery and Pastry industry or someone who is aspiring to start their own business.
4) La Sphere- This institute offers a diploma degree in bakery baking technician. La Sphère School of Hotel Management was established with the sole aim of bringing quality, professionalism, and excellence in the field of hospitality by giving equal importance to placements and overseas education.

It is a unique platform for students where they learn and are able to achieve greater heights. Their primary purpose is to help students to make a career in hotel management a simple affair. La Sphère School of Hotel Management aspires to become the centre of excellence by nurturing the best by imparting quality teaching along with excellent industry contacts.