WWE Champ Roman Reigns Made a Colossal Come Back On RAW With His Cancer in Remis
Posted by Julia Berry on March 1st, 2019
WWE Superstar Roman Reign after making the shocking revelation of his fight with leukemia finally made a comeback. He surprised thousands of his fans with his appearance during Monday's RAW Event. It's been four months since he has appeared in any of the WWE Events and this come back was surely appreciated.
Are you a Wrestling fan? Discount WrestleCon Tickets are on saleget them at Tickets4wrestling now.
Fans were in a frenzy when four months ago their ideal WWE Star Roman Reigns boldly announced of him stepping away from the universal title as his real-life fight with Leukemia was forcing him to do so. He was not effective in the ring ever since and boy did the fans miss him. It was apparent with the warm welcome he received from the WWE Audience Monday Night.
As soon as his music hit in the arena fans went wild with excitement. The star came slapping hands with many of his fans, other WWE Celebrities too. He even took some selfies with his fans gave a hug or two to some all while smiling genuinely. The crowd chanted "Roman! Roman!" and "Welcome back!" as he entered the ring.
After that, the 33-year-old WWE Wrestler thanked the fans for their prayers and then announced the good news, his leukemia was officially in remission. He said they did better than the expectations and feels grateful and humbled on breaking this grand news to everyone.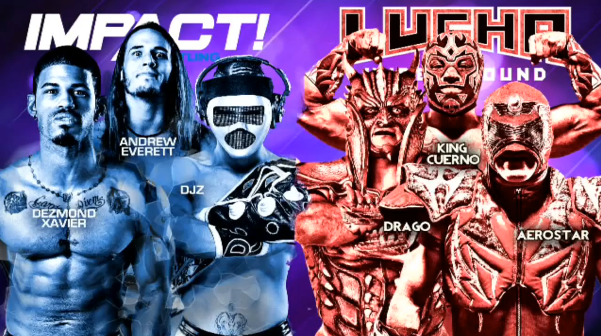 He continued on his plans for the future where he stated that he can chase after WWE Titles later, for now, he is planning to raise awareness about cancer using the WWE platform in order to support other people fighting the lethal disease as he did. There was not anything on when he will be returning though he did say he will "get to that later" when fans chanted "WrestleMania!"
As he walked back to the backstage he was greeted by Seth Rollins by the entrance, Dean Ambrose, however, did not come. Later these two ran to the thing to save Ambrose from a four-man attack. Reigns hit some Superman punches and a spear and Rollins added a stomp.
Want more of this awesome action? WrestleCon 2019 will be held on 5th & 6th April at the New York City Hilton Midtown. WrestleCon Tickets Discount are available at Tickets4wrestling.com.
Reigns battle with leukemia originally began when he was only 22 back in 2008. Though he soon went into remission that is when he was first diagnosed for the hazardous disease.
While he was on a break from WWE TV for months he was seen in a public couple of times. Fans have posted his photos online in which he supported a much larger beard than normally he has but looked good anyways. And then last fall he attended a Georgia Tech football game at the start of his leave from WWE and made a cameo appearance in "Fast & Furious Presents: Hobbs & Shaw."
Roman Reigns is part of the Anoa'i family, which comes with a heritage of pro wrestlers of Samoan. He is the son of the famous WWE Hall of Famer Sika of the Wild Samoans and bothers with former WWE superstar Rosey, who died in 2017. He also cousins with Dwayne Johnson also known as "The Rock", The Usos, Rikishi, The Tonga Kid and the late Yokozuna and Umaga.
He is a former professional gridiron football player and signed with WWE in 2010. He made his debut in 2012 as a member of The Shield and rapidly got the fame having won practically all major titles. Reigns is a four-time world champion, three-time WWE World Heavyweight Championship and been Universal Champion once. His other achievements include one-time United States Champion, Intercontinental Champion, and WWE Tag Team Champion with Seth Rollins. He was also the winner of the Royal Rumble 2015 and was the Superstar of the Year in 2014. He has also tied the WWE record for most eliminations in a Survivor Series elimination match with four in the 2013 event and in a Royal Rumble match in 2014 set the record for most eliminations with 12. He also became the twenty-eighth Triple Crown Champion and the seventeenth Grand Slam Champion.
There is good news for all Wrestling fans, WrestleCon is coming to New York this April, get your things ready and Buy Cheap WrestleCon Tickets at Tickets4wrestling for satisfying user experience.