Last Stop to WrestleMania 35 the WWE Fastlane 2019; All You Need To Know Before
Posted by Julia Berry on March 8th, 2019
There is just one PPV Event Left until we reach our final destination of the biggest event of the year WrestleMania 35. With the WWE Fastlane coming on Sunday, March 10 it seems the Quicken Loans Arena will continue to provide us with excitement we are all fans of. For Cheap WWE Fastlane Tickets you can visit Tickets4wrestling.
As the Fastlane is just two days away. Let us look at some finalized cards for some of the matches and a session of wide proviso for WrestleMania 35. The Fastlane Event will start at 6 PM ET with the main card starting at 7 PM. If you are thinking of joining the event live, tickets4wrestling is all hands on providing you some Cheap Tickets for WWE Fastlane 2019. Get them before they all sell out because in this blazing season of wrestling everyone is fired up to have them.
Here Are Some Previews To The 2019 WWE Fastlane Matches:
WWE Championship – Daniel Bryan (c) vs. Kevin Owens:Audience Booed at the WWE Chairman as he pulled out Kofi Kingston from the SmackDown Match on Tuesday night. He then announced Kevin Owens will be taking his place despite the fact that audience didn't welcomed this idea. Maybe with Kingston rising popularity and his pining Bryan twice before WWE apparently replacing him with Owens here at Fastlane and putting Kingston in the lineup for WrestleMania 35.
Becky Lynch vs. Charlotte Flair:It seems we are on our way to the triple threat match we all have been anticipating at WrestleMania 35 most likely for the RAW Women's Title in the main event. The best friends back in the days are set for another match at Fastlane 2019. Excited to watch these two fight again? Get Your WWE Fastlane Tickets right away at Tickets4wrestling so you don't miss out anything. And if by any chance Lynch arose winning this match she will be then squaring off the match currently flair is booked to as Flair vs. Ronda Rousey. This means that the Lynch must earn this victory so we can enjoy the triple threat match we all have been waiting for.
The Shield vs. Drew McIntyre, Baron Corbin & Bobby Lashley:This will be one final shield reunion before Dean Ambrose leave the company after WrestleMania. The three reunited on the request of Roman Reigns, who has just announced the good news of his leukemia is in reassessing at the go-home edition of Raw few days back. This counts as his first match after his long break due to his illness. It will most certainly be a good feeling watching Reign, Rollins and Ambrose taking part in one last competition. If you also share the same sentiments here are some WWE Fastlane Tickets Discount Coupon for youto intensify the fun-time you are going to have at the Fastlane this year.
SmackDown Women's Championship – Asuka (c) vs. Mandy Rose:Even if through some devilish tacts but Rose did held the pinfall victory over the champion on SmackDown. She is in for a title opportunity this time on Fastlane, but the results may vary from the last time. Let's hope for a tremendous vengeful match from Asuka.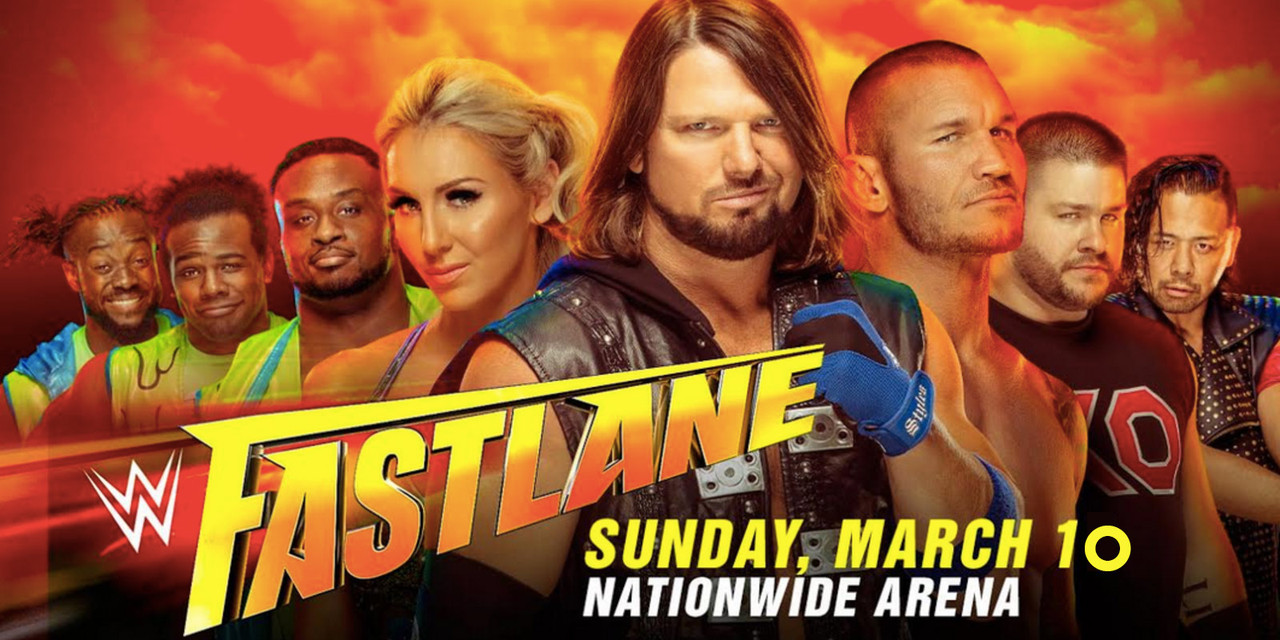 SmackDown Tag Team Championship – The Usos (c) vs. the Miz & Shane McMahon:Even though matches don't normally repeat themselves in WWE these days, McMahon has gone beyond of himself to provide his tag team a rematch for the match they had lost to the Usos at the Elimination Chamber. As the Fastlane is taking place in the Miz's hometown there are sure to be some mischief waiting. To see what interesting shenanigans take place this Fastlane Event, Buy Cheap WWE Fastlane Tickets from Tickets4Wrestling.com.
Women's Tag Team Championship – Boss 'N Hug Connection (c) vs. Nia Jax & Tamina:This Women's Tag Team Match was announced at the Monday nights RAW and seemingly the women will be swapping between single matches until the PPV. Let's hope this match counts as Sasha Banks' first title defense successfully as the Boss 'N Hug are in for a more tempting opponent at the WrestleMania.
Raw Tag Team Championship – The Revival (c) vs. Aleister Black & Ricochet vs. Bobby Roode & Chad Gable: This match was added to the lineup on Tuesday when Roode & Gable hinderedBlack & Ricochet's title attempt on Raw. This sure will be an interesting competition to watch. Let's make sure not to miss it with Discounted WWE Fastlane Tickets available at Tickets4wretling.
Rey Mysterio vs. Andrade (Kickoff Show):
It was announced Tuesday after SmackDown that the match between these two will take place again at the WWE Fastlane 2019. The tension between them has intensified since then. Regrettably, the match is a kickoff show which means it may get a good runtime but will not receive the attention and respect that it deserves.
Well that's it you all hope you get to enjoy this fabulous event and excites you for the upcoming thunder that is WrestleMania 35. Remember to buy WWE Fastlane Tickets Cheap so you can enjoy more satisfyingly.