IMDG Code 2018 - A Guideline That Ensures Safe Marine Transportation Of Dangerou
Posted by Harry Voges on March 11th, 2019
International Maritime Dangerous Goods Code or IMDG Code, in simple words, is an international guideline to the safe transportation of hazardous goods on shipping vessel. The code is designed to protect crew members and to prevent marine pollution for the safe transportation of dangerous materials. It is useful for not just mariners, but also for those industries involved in shipping. IMDG Code contains details on terminology, packaging, labeling, placarding, markings, stowage, segregation, handling, as well as emergency response.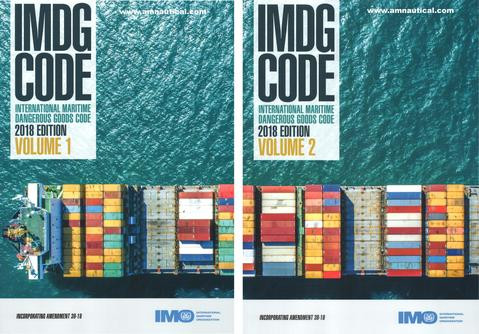 The CCC Sub-Committee of the International Maritime Organization updates and maintains IMDG Code in every 2 years.

If you are involved in the marine industry and want to purchase nautical books and related study materials, choosing a reliable e-store could be a great choice. Today, there are a number of on-line stores that bring a huge number of nautical books from trusted publishers, including Witherby Seamanship, NOAA, IMO, NGA, and the UKHO. All of these publishers produce publications that involve various topics, including marine training, navigation, operations, domestic and international maritime regulations.
To enhance your knowledge and skills, you can purchase the right study material. If you are looking for IMDG Code 2018, just go on-line and purchase it at great prices. This publication contains stuff related to the safe carriage of dangerous goods by sea, and do not include any detail about procedures for packing of dangerous goods or steps to take in the case of an emergency or accident involving personnel who handle goods at sea. It covers the IMDG Code, which includes in this Supplement.
Additionally, this book contains texts of the Medical First Aid Guide, descriptions of the reporting procedures for incidents involving dangerous goods, resolutions, and circulars of the Maritime Safety Committee and circulars of the Facilitation Committee, Plutonium and High-Level Radioactive Wastes on board Ships and so on. Along with this, you can also purchase USCG Exam Study Materials, Code of Federal Regulations, Digital Charts, Paper Charts, Flags, Recreational Charts & Planning Charts, and so on. Rely on a reliable on-line shop to purchase the right type of study material at genuine prices.
Author's Bio: This article contains details about IMDG Code 2018.