What Is the Objective Behind Using Private Domain Name Registration?
Posted by HelenaNelson on March 13th, 2019
Once you buy a domain name, the one who is authorized to do the registration needs to enter all your major contact information as required by the ICANN. This data includes your name, physical location, email address, and contact number. This information gets recorded in the data registry of WHOIS. It is an accessible database that holds contact data on the majority of its domain name registrants. It is possible to check this data anytime without spending a single penny. Hence, checking domain names from the WHOIS directory online is quite simple.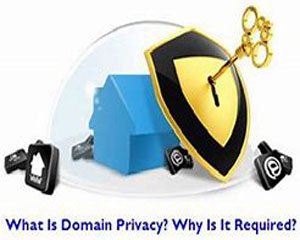 The motive behind choosing a Private Domain Registration is to safeguard your confidential data from all types of potential hackers. For example, securing your contact details safely in the WHOIS records is a prime example of this kind of registration.
Reasons for registering the private domain
Following are the reasons why a private domain should be registered:
This type of registration can mitigate your worries by guaranteeing that any individual, who chooses to check domain names for evil purposes, will discover just the name of your proxy administration.
Blocking unauthorized access
Often spammers can invade your business email framework. This will cause issues for you and your clients. Telemarketing agents can also clean-up the WHOIS database searching for telephone numbers for their own telephone records. But, this process can protect your data from such dangers.
Such a registration keeps your own data out of the WHOIS database, so you can eventually choose what data you wish to make open through your business site. It offers secure contact data that both you and your clients can feel at ease while utilizing it.
Can you camouflage your email?
After you decide to choose a private domain name registration, your authorized registration personnel ought to give a distinctive email address that will randomly change in the WHOIS records every ten days. It is the way of preventing spammers from invading your account. All the emails sent to this location should be thoroughly checked to make it free from spam. It should be diverted to your preferred private email record.
Consider your budget
Expenses mount up quickly in business and buying a private domain can add up to it significantly. However, if you are concerned about the safety and security of your business, then spending on this registration is certainly worth it.