Benefits of Consulting a Career transition Coach
Posted by Kaylee Jordan on March 18th, 2019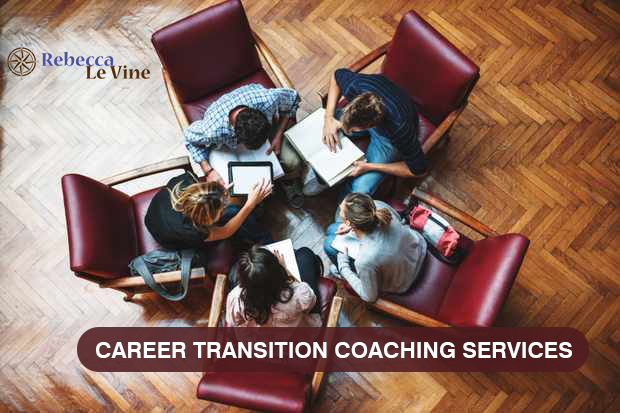 A career transition coach works closely with their clients to help them understand their job search by assisting them in crafting a resume and social profiles, in appearing in the interview that will hopefully help them a job.
The career coaches do not reach out to companies for the placements of individuals. The individual is in total control of their destiny, but the coaches help them by, providing valuable tips, tricks, and support during their stressful career transition.
The best way to explain, a career transition coach:
For example, someone who is specially trained to help a client navigate a career change. Career transition coaching is not the same thing as a recruiter.
To discover a right career with a proper start and understanding of what is right for you in future is by exploring your values, interests, skills, and personality through coaching, homework, and assessments which will give you a framework for evaluating careers. After an individual discovers his/her potential and is ready to decide on their next career path,
career transition coach helps the individual to establish their brand as well as helps to complete their strategies for career transition.
There are many benefits of career transition services followed by a proven methodology that can help an individual empower themselves to:
Formulate and focus on their goals to achieve the right path for their new career.
This also helps in identifying the new jobs and its characteristics that align with the values, interests, skills, and personality of the individual.
Makes an individual understand how to assess career opportunities.
Helps to position the unique set of skills and experience for the new opportunities chosen by an individual with the help of career transition coaching services.
Helps to create and implement the action plan to achieve all the goals set by an individual for his/her success.
The need for Career Transition:
The individuals who are unhappy with their jobs or who cannot figure out why they want to quit.
The individuals who feel depressed and thinks their job doesn't align for them.
The one who used to enjoy or love their jobs but not anymore because of some unexpected changes.
This helps an individual to evaluate why this point arises in their career and is it what they expected for their future.
Helps to evaluate that the decision made by an individual is on the correct path or he/ she lacks to improve, if so, how they can?
How an individual can find their new career openings easily that will help them try new things, to learn and earn more with new knowledge.
Give an individual time to figure out what they deserve or want in their careers, is it the right time, is he/ she happy and satisfied with the new opportunities they have chosen.
In summary, career transition coaching services are the support systems that are designed to help the individuals specifically those who are going through a career transition and helps them by giving a new role by working with them on various aspects of the jobs in ways that a regular recruiter wouldn't.
"Rebecca Le Vine" is a professional career transition coach who interacts with clients and provides undoubtedly the best result with most proficient Career Transition Services. While consulting a Career Transition Coach, experience and result are key points to rely on.