Company Registration through Ministry of Corporate Affairs
Posted by enterslice on March 26th, 2019
Company registration is an online process initiated under the Ministry of Corporate Affairs. It is strongly recommended for those who want to start up their business due to ease of access to venture funds and operations. Enterslice helps startup companies to get their private company registration under the ministry of corporate affairs and helps to design an investment-friendly corporate structure for them.
In this article, we will discuss all the important documents and steps to register a company through the Ministry of Corporate Affairs.
Documents Required For Company Registration through the Ministry of Corporate Affairs
We can divide this into two parts:
A. Documents required for members and directors of the company:
Aadhaar card
PAN card
Voter card
Scanned copy of passport size photographs
Bank statement not older than 30 days.
B. Documents required for registered office:
Recent utility bills not older than 30 days
In the case of rented property, a rental agreement and NOC on the name of the company.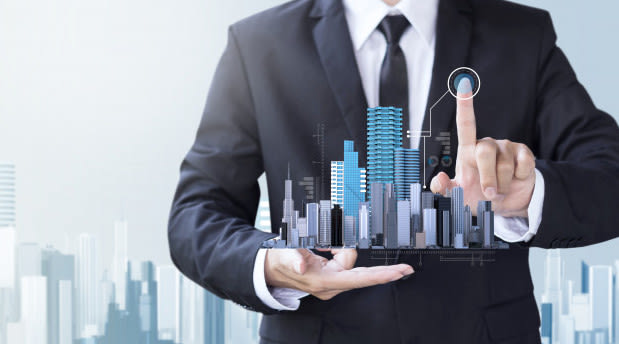 Seven Steps to Register a Company through the Ministry of Corporate Affairs
Before starting a company in India, it is very important that your business idea must have the ability to solve the problems and get viral as fast as possible. The Ministry of corporate affairs has aimed at simplifying the business registration in India as per the convenience of the Startup Company. Here are 7 steps to register your company:
Choose an appropriate business structure:
Basically, there are 3 main business structures in India, which are given as follows:
Private Limited Company: private company registration is the most popular out of all company registrations. Most probably, all the startups in India run towards private limited company registration due to ease in venture capital fund.
One Person Company (OPC): OPC provides almost similar benefits as provided by a private limited company. It is ideal for the business structures that prefer to start sole ownership rather than share ownership.
Limited liability partnership (LLP): LLP is an ideal business structure for advisors, consultants, and lawyers. In terms of the increasing capital, LLP proves to be the most pocket-friendly business structure out of all.
Select a legal brand name for your company:
Whether it's a private company registration or an OPC registration, you need to finalize a legal brand name for your company in consultation with your CA or CS.
Appoint a CS or CA:
To grow well you require a CA or CS that understands the demand of your company and has a long term vision regarding its growth.
Obtain a Digital Signature Certificate:
It is mandatory for all the directors of the company to obtain a DSC that can be used to file the registration application and signing ROC compliance forms. Hire an Enterslice advisor to obtain a DSC for your company directors.
Get your company's name approval:
You need to get your name approval by filling RUN Form. Enterslice advisors ensure you get your name approval within two working days.
Submit the incorporation form along with MOA and AOA:
The further step you need to follow after name approval is to submit the documents, including KYC, address proof, photographs of the directors and shareholders. It will be used to submit e-form to the Ministry of Corporate Affairs.
Get a bank account and GST registration:
Once you will open a bank account and get a GST registration for your company, you are ready to launch up your startup company in India.
Conclusion
Company Registration has various benefits for startup companies in India. it helps the company to easily collect funds and shares and saves the companies from various legal penalties. To get your company registered through MCA contact Enterslice advisors at info@enterslice.com.

Also See: Corporate Affairs, Company Registration, Private Company, Name Approval, Registration, Ministry, Corporate



The Secrets to Drawing Video Course

The Secrets to Drawing is a comprehensive learning experience designed to guide absolute beginners and intermediate artists through the core foundations of drawing through concise and "easy to digest" modules that include HD videos and ebooks.