Emotional Support Dog Certification
Posted by Radmin on April 13th, 2019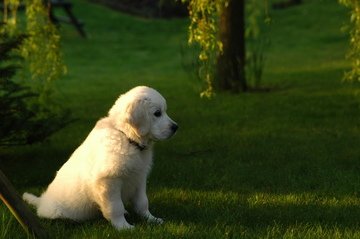 Dogs are man's best friend. They are loyal, friendly, and with the proper training obedient. Among all animals, dogs seem to have a special sense to know when their owners may be feeling a little down. They also seem to empathize with their owners, and you can see it in their body language and expressions. Certain dogs also have a special knack for calming people down who may trigger easily for stress. For these and other reasons, dogs make good emotional support animals.
Emotional Support Dog Certification
Emotional support animals are different than highly trained service dogs for the blind or other impairment. The sole function of an emotional support dog is to help its owner feel the dog's calming presence so the owner can face difficult or stressful situations.
Emotional support dog certification consists of a therapist or doctor meeting with the owner and the dog for an evaluation. The therapist or doctor will observe the interaction between the owner and the dog, and even test the dog's patience to see how the dog will behave in stressful situations. If the dog is deemed fit, they are certified by letter to accompany the owner in public places and on public transportation where other dogs would not be allowed.
What to Look for in An Emotional Support Dog
An emotional support dog must first have the desire to be obedient. This is essential for the necessary training to occur. You can determine this by asking the dog to do various commands, always offering a reward in the form of a treat. Be patient and take time with the dog. Make sure they understand your commands.
An emotional support dog must also have the right personality. Look for a dog that is calm. As you approach the dog, is he or she overly excited to see you? Do they jump up on you and then quickly move on to someone else? Kneel to get close to the dog's eye level. Make eye contact with the dog. Does the dog focus on your face? Smile and extend warmth and encouragement to the dog. Do they seem to enjoy that? You need a dog that will bond with you.
Dogs that lack focus, or are easily distracted, will need to be trained to pay strict attention to their owner. Or if distracted, they will need to learn how to refocus quickly. The dog also needs to learn how to recognize signs of stress in their owner, and be learn how to there for their owner whether that is moving close to the owner or nuzzling.
Dogs that demonstrate these abilities are good candidates to receive emotional support dog certification.