3 Ways to Improve Radiology Reporting to Patients
Posted by Radmin on May 17th, 2019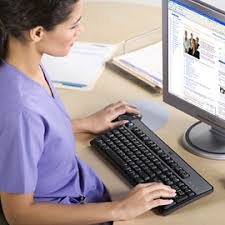 A radiology report summarizes the results of medical procedures done by a radiologist. After the report comes out, the physician then needs to discuss it with the patient. Since the development of clinical imaging, the diagnosis and treatment of diseases have become more efficient. However, reporting results to your patients might become a challenge due to digital imaging technicalities. Here's how you can better relay reports to your patients:
1. Clear Communication
Ensure that you communicate with patients in layman's terms, as technical language may further make your reports more complicated than they seem. You may cite some examples and instances as you explain to help them grasp the situation. Remember that your goal is to help your patients understand the result of the radiology report.
2. Structured and Coherent Reporting Format
Following a structured and coherent format will help you in discussing the results clearly. A radiology report includes five major elements:
Clinical Referral: This section indicates the reason why the patient was sent to undergo a radiology procedure. This is where you'll start your reporting.
Technique: This part of the report states the type of radiology procedures done. It's a detailed presentation of how the imaging study was conducted.
Findings: This is the most important part of the report as it details the results of the procedures.
Conclusion: This is the summary of the entire radiology examination.
Advice: Following the results, this section indicates the radiologist's recommendations. It also informs the patient what the next step of the medication process is.
Take the time to discuss these five elements to patients. It'll be much easier to communicate with patients through storytelling. Explain every detail as you deem necessary. Be ready to answer their questions along the way as well.
3. Validation of Content
Content validation is critical in the field of medicine. Make sure the report has references. Before sending the results to patients, make sure that you have discussed them with your radiology team. Note that legal issues in the medical arena are often due to misinterpretation. Hence, it's crucial that you double-check all the sections of the results.
These are just some of the ways to effectively relay radiology reports to patients. You may also opt to sign up for an online radiology CME course to have a deeper understanding of the radiology reporting process. Learning more about communicating technical and sensitive information, such as radiology reports, to patients will not only improve your relationship with them but also give them a more accurate picture of their health.