The Largest, and Most Luxurious Bed for You
Posted by Radmin on May 27th, 2019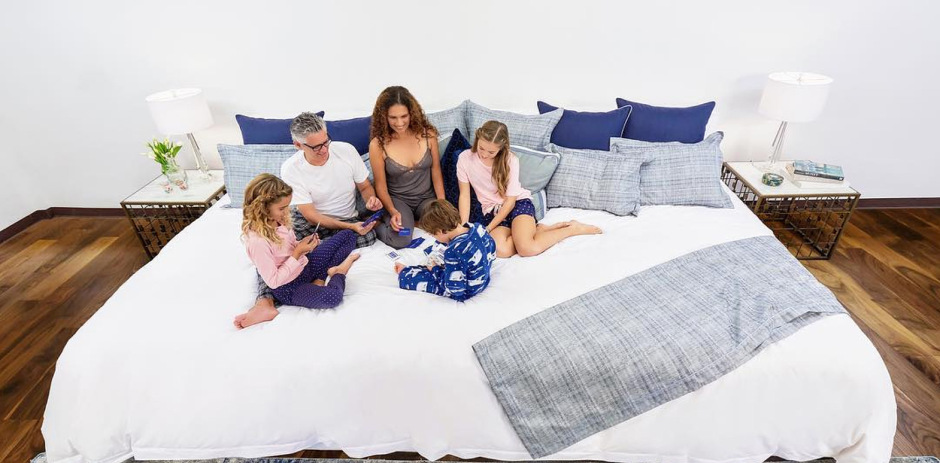 Creating the largest bed in the world available for purchase and delivery is an exercise in dedication, determination, and a quest for the best. By its nature, a mattress of this type is a customized product, and while we have several pre-sized mattresses much larger than standard sizes, it still represents large degree of personal, one-on-one discussions to complete an ensemble. Read more about our company and how we create our unique products.
Largest in the World?
Technically speaking, the largest bed in the world was created by a Moroccan mattress company named Dolidol (www.dolidol.net) to celebrate its 40th Anniversary of business in 2013. Officially measured in meters, the bed was 65' by 52' and could hold 200 people.
Assuming you don't have an airplane hangar for a bedroom, what we create are the largest luxury mattresses you can buy and still find a way to get them into your home.
Best Bed in the World
Among our customers are world class athletes, including many basketball and football players. Creating a comfortable resting spot for someone 7' tall or weighing over 300 pounds provides us with a lot of knowledge and experience. Coupled with dealing with more normally sized humans, our beds are designed to create a luxurious resting place and a sanctuary at home from the rest of the world. We can handle supplying the biggest mattress you can buy, and if for some reason you require something larger, we can custom make that for you too.
Your Bed, Plus...
Your bed is not just a mattress. It includes pillows, linens, and blankets, or perhaps comforters. Especially the linens, which are providing warmth and comfort, having the right material for you personally is a requirement. In the same way that our large mattresses and platforms are customized to your specifications, the bed sets are customized as well, made of the finest materials and cut to precisely fit. The goal is to surround you with the best possible experience for sleeping, relaxing, and spending quality time with loved ones.
Without reaching for platitudes, it is fair to say that we don't sell bed sets. Every customer of ours enters into a conversation about what they want, what size they want, the design, etc. We work to bring your desires and our expertise together so you have the world's best sleeping experience on the largest bed in the world in your home.