Three Myths about Ticket to Work You Should Ignore
Posted by Radmin on May 30th, 2019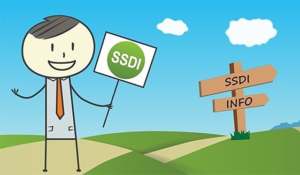 If you have a disability, want to work or gain job training and meet eligibility requirements, Social Security's Ticket to Work program could be just the answer you are looking for. It allows those with disabilities to work without worry of losing status or benefits while learning new skills. Social Security Ticket to Work program reviews, however, reveal that there are still a few myths about the program that need to be addressed; here they are.
Participants Lose Benefits
Social Security will review your benefits status as part of the process of qualifying for the Social Security Disability Ticket to Work program. The review, however, is not an assessment of your benefits, but rather your status within your disability. In essence, they are checking to make sure that you qualify for the disability status you have been given and that it qualifies for eligibility for the Ticket to Work program.
If your status is adjudged to be appropriate, your benefits remain the same, even if you are enrolled in the Ticket to Work program. Further, the Social Security Ticket to Work program reviews does not focus on your condition, but rather its eligibility in the program. That means your status as a disabled person will not change, even if for some reason you are determined to be not eligible for the Ticket to Work Program or if you are enrolled and participating in the program.
Starting Work Means Fewer Benefits
This is also not true. Some individuals qualify for Medicare or Medicaid even under the Ticket to Work program. Their wages must meet the thresholds for eligibility under either program, but participation in Ticket to Work or actually working and earning a wage do not affect Medicare or Medicaid status, excepting as it pertains to making more money than would otherwise qualify you as eligible. If you are on Medicare now, you will also continue to receive benefits even if you lose your SSDI benefits because of your work status or wages. In most cases, Medicare will still apply for up to 93 months.
Program Cessation Means Benefit Reapplying Requirements
If your eligibility for benefits is affected because you earn enough, you will still not be required to reapply, even if you stop working. Benefits will resume as long as your disability status has not changed and your income status meets eligibility thresholds. Your disability status will be reviewed to see if you still qualify, but you will not have to reapply because of the Expedited Reinstatement Program.
Some Social Security Ticket to Work Program reviews get it wrong. If you qualify for benefits, even when participating in the program, your benefits are safe.