A Brief Introduction To Industrial Drying
Posted by Radmin on May 30th, 2019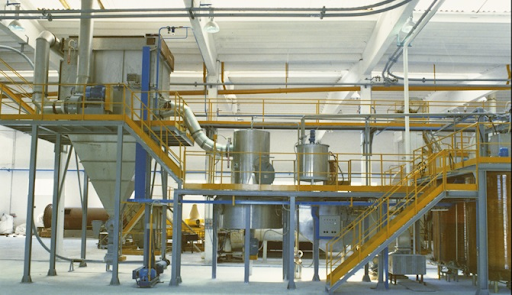 Industrial drying (also known as thermal drying) is the procedure of separating liquid from solid through evaporation using a supply of heat. It's a common process in most industrial sectors. Almost all the products we use on a daily basis have undergone drying during the manufacturing stage.
When a liquid or wet solid object is subjected to thermal drying, it either transfers energy from the environment and evaporates into moisture or transfers moisture to the surface of solid and evaporates. To consider a product as "dried," it should be solid and in the form of paper or powder.
Heat and mass transfer are key aspects of the method. How long it takes is determined by the set of factors that affect mass and heat transfer. The heat required is supplied by different mechanisms of radiation, conduction, and convection. Industrial dryers are often used to process large quantities of materials that need reduced moisture levels.
Types of Dryers
There are many types available for manufacturers. The most common being used today are:
Spray Dryers - These are used for producing powder formula suitable for inhalation. The spray method produces powder from a liquid with hot gas.
Flash Dryers - Also known as pneumatic flash dryer, these use continuous convective heat and mass transfer. They remove the free moisture. It's a fast, inexpensive process that's often used for powder and granular materials.
Rotary Dryer - These are used for processing fertilizers, polymers, and minerals such as sand, clay, limestone, and pumice. They disperse evaporated liquids as a gas using lifting flights welded to a circular container.
Applications of Industrial Drying
This is an important operation in many industries, including pharmaceutical, chemical, agriculture, food, and biotechnology. For example, it's critical in storing and packaging food. Food needs have a certain level of moisture content to retain its flavor, shelf life, and nutritional value. It's also essential in the clothing industry to prevent bacterial growth in certain textiles. In the pharmaceutical industry, this manufacturing step encapsulates medicines.
The Future of Industrial Drying
Industrial drying is continually evolving as new technologies surface, and the need for innovation grows. In particular, the flash dryer, which is one of the most inexpensive models, is being redesigned for high-quality processed food and extremely moist materials.