Raw materials: animal manure, straw, mushroom dregs, soybean meal, etc.
Workshop site: storage yard, fermentation yard, fertilizer granulation production workshop, finished product warehouse.
Equipment of organic fertilizer production line: mixer, compost turner machine, dryer, cooler, screener, packaging machine, flat die granulator, crusher, loader feeding hopper, conveyor, etc.
Fermentation Treatment of flat die organic fertilizer granulator production line
It is better to crush straw with a crusher machine, the straw length is less than 3-5 cm (wheat straw, rice straw, leaves, weeds, peanut seedlings, soybean straw and so on can be directly used for fermentation, but the fermentation effect after crushing is better). The crushed straw and other plant wastes, animal manure were put into the fermentation tank, and the water content was controlled between 60% and 65%. Fully decomposed, sterilized, deodorized and dehydrated. During the fermentation period, the material is aerobically fermented, and the material needs to be turned by a turner machine to increase oxygen supply. The compost was black-brown, the temperature began to drop to normal temperature, and the surface fermentation was completed. The moisture content of decomposed materials is generally within the range of 30-35%.
Compost turner machine
Fermentation turner machine is used to turn livestock and poultry manure, agricultural waste, etc. which need oxygen-consuming fermentation. This machine is a used for trough composting. According to the width of trough, the turner can be divided into three meters, four meters and five meters. Different specifications can be customized according to the requirements of customers and the lifting system can be installed.
Main features:
1. It is suitable for aerobic fermentation. It can be used in conjunction with solar fermentation chamber, fermentation tank and shifter. The function of one machine with multiple slots can be realized by matching with the shifter.
2. The fermentation tank matched with it can be discharged continuously or in batches. High efficiency, smooth operation, durable, even turning.
3. Control cabinet centralized control, can achieve manual or automatic control functions.
4. Drawing teeth is strong and durable, and has certain crushing and mixing ability for materials.
5. Limit travel switch, play the role of limit and safety.
Granulation of flat die organic fertilizer granulator production line
Half-wet crusher machine
Horizontal mixer
Flat die granulator is used for granulation of various organic matter after fermentation. It has good granulation effect on organic fertilizer raw materials with low adhesion rate, more cellulose and poor forming conditions. The finished particles are cylindrical, and no binder is needed in granulation. No drying treatment is needed before granulation. It has good granulation effect on wood chips, rice husk, cotton stalk, cotton seed coat, weeds and other raw materials.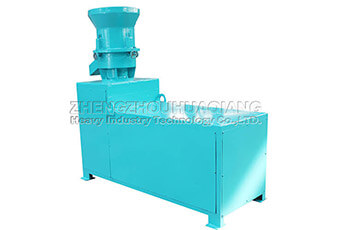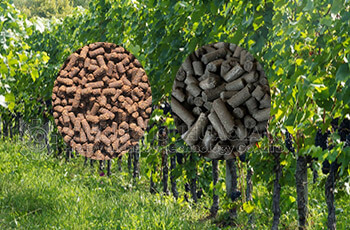 After granulation, the moisture and strength of the material are not up to the standard, so it must be dried. The heat source of the drum dryer comes from the combustion device and adopts the downstream heating mode. Material in the machine is repeatedly copied by the board, and then continuously spread down, fully exchanged with the hot air flow in the cylinder, the moisture content is gradually dried, so as to achieve the purpose of drying.
Roatry dryer
Roatry cooler

Screener machine

Automatic packing machine

Top Searches - Trending Searches - New Articles - Top Articles - Trending Articles - Featured Articles - Top Members

Copyright © 2020 Uberant.com

705,795 total articles and counting.