Why You Need a Custom Bed
Posted by Radmin on June 18th, 2019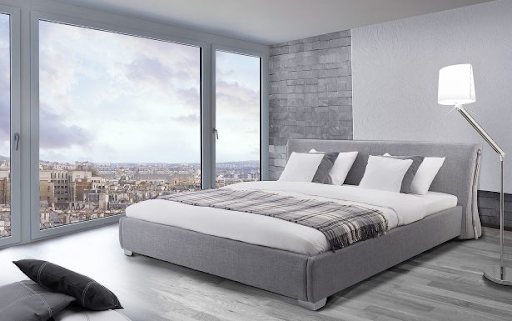 If you've ever tried to roll over in your bed and found yourself on the floor, it may be time to consider purchasing a larger bed. Obviously, if you are sleeping in a queen bed you should size up to a king or California king bed. But, what if you are already in the largest sized bed that is standardly available near you? This is the time when you need to start looking at custom size beds that can fit you and your family. Here are four situations in which you might want a custom bed.
You're Tall
A king bed or even a California king bed are both fairly long. Most people won't have an issue with being too tall for these beds, but you may find that you're too tall to fit comfortably on the bed. And, if you're struggling to fit length-wise, then you're definitely not going to be able to enjoy sleeping at any other angle.
You Have a Large Family
You wouldn't be the first person who has a child or two worming their way into your bed after a nightmare or even just a bad day. You also wouldn't be the only family that co-sleeps with their babies. The larger your family is, the less room you'll have. When you have kids sleeping in a bed that just isn't big enough, you end up with feet, knees, and elbows in your face and back; and that's if you're lucky. Often-times you'll end up on the floor or moving to the couch. Neither of which are good for your back.
You Share with Pets
Now, you may not have kids, but you could have some pets and they can be just as bad. Big dogs take up a lot of space on your bed, leaving you with no foot room or snoring in your face. Cats will curl up anywhere and tend not to take up too much space, but if they don't have enough room that your movements won't disturb them, they'll sleep directly on your face and nobody wants that.
You Deserve to Sleep in Comfort
The most important reason for you to get custom size beds is simply that you deserve to treat yourself to a luxurious night of sleep, every night. You deserve to sleep in comfort in a bed that fits you and any animal or person that makes their way into your bed. So, why not treat yourself?