Cell Counting Market in Expected to Reach at .32 billion by 2023
Posted by Kriti on July 3rd, 2019
The cell counting market is expected to reach USD 12.32 billion by 2023 from an estimated USD 8.84 billion in 2018, at a CAGR of 6.8%.
The Research report provides a detailed overview of the major drivers, restraints, challenges, opportunities, current market trends, and strategies impacting the Cell Counting Market, along with revenue estimates & forecasts and market share analysis.
The major factors driving the growth of this market include the growing incidence of diseases and disorders, development of enhanced solutions and improved image analysis, and growing use of high-throughput flow cytometry and automated hematology analyzers.
Download PDF Brochure: https://www.marketsandmarkets.com/pdfdownloadNew.asp?id=157450728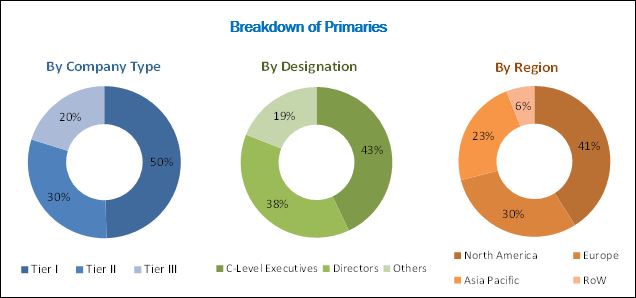 Cell Counting Market segmentation:
Based on Products
Based on Application
Based on End Users
Based on Regions
The Major Players Opearting in the Cell Counting Market:
Key players in the Cell Counting Market include Danaher Corporation (US), Thermo Fisher Scientific (US), Becton, Dickinson and Company (US), Merck (Germany), Bio-Rad Laboratories (US), GE Healthcare (US), PerkinElmer (US), Agilent Technologies (US), BioTek Instruments (US), Tecan Group (Switzerland), Roche Diagnostics (Switzerland), Sysmex Corporation (Japan), HORIBA, Ltd. (Japan), Abbott Laboratories (US), and Siemens Healthineers (Germany).
Danaher Corporation was the leading player in the global Cell Counting Market.
The company has a diversified product portfolio, which comprises of a wide range of instruments and consumables. Danaher offers a number of cell counters, flow cytometers, and hematology analyzers along with a wide range of consumables. Within the Danaher Business System (DBS) framework, the company is pursuing the expansion of its portfolio into new and attractive business areas. It significantly invests in R&D activities to add innovative technologies and products to its portfolio, which, in turn, helps it to strengthen its presence in the market.
Geographical Detailed Analysis for Cell Counting Market:
North America is expected to account for the largest share of the cell counting market in 2018, followed by Europe and Asia Pacific.
The growing incidence rate of various infectious diseases, investment initiatives by the government, and presence of high-quality infrastructure for clinical and laboratory research are the major factors responsible for the large share of the North American cell counting market. Moreover, a number of major global players are based in the US, owing to which, the US is a center for innovation in the cell counting market.
Read More in Detailed (Cell Counting):
https://www.marketsandmarkets.com/PressReleases/cell-counting.asp
Contact:
Mr. Shelly Singh
MarketsandMarkets™ INC.
630 Dundee Road
Suite 430
Northbrook, IL 60062
USA: 1-888-600-6441
Email: sales@marketsandmarkets.com