What is Crowdfunding?
Posted by HR Tech Partnership on July 8th, 2019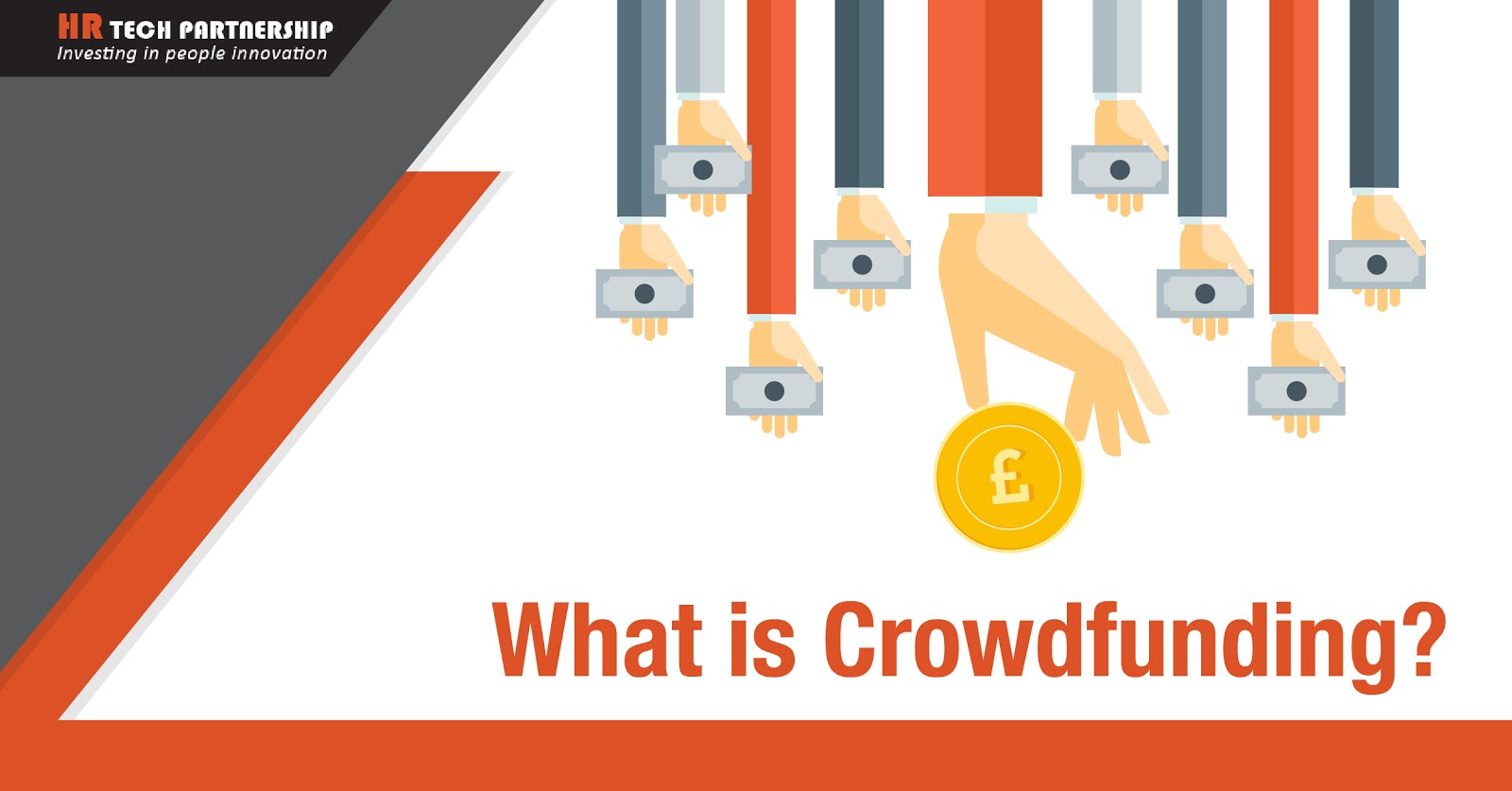 Crowdfunding can be described as the social media version of fundraising. It is a means for ordinary individuals (not high net worth) to finance start-ups using a very small sum of money ( as low as £ 10), usually through an online platform. Behind the acceleration of Crowdfunding are the emergence of technology and a huge increase in communication channels. It has, therefore, become relatively easy to reach out to friends, family, and other like-minded people and spread the word about a certain business, easily and effectively. At an individual level, it is a micro-funding approach which comes together to generate some serious cash and capital for a business.
History of Crowdfunding
The principle of Crowdfunding has been there for ages in various forms. In the 1700s and 1800s Crowdfunding existed among the low-income families in Ireland. In times of war, like World War 2, governments have issued debt securities called War Bonds to finance the cost of the war. This was another variation of Crowdfunding. Traditional micro-financing while a form of crowdfunding has been a late phenomenon. It came to shape in some South Asian economies in the 1970s and then grew in size and scale.
In its most recent avatar Crowdfunding provides several advantages for entrepreneurs. The first is swift and direct access to tangible capital. Additionally, these startups — can get early proof of validation, seek and win early adopters and possible advocates, obtain vital market feedback for self-improvement and gain broader market or even media exposure which otherwise would have been difficult and expensive.
Challenges of Crowdfunding
Crowdfunding also comes with its own set of challenges and risks. The core idea of driving a startup is its most valuable intellectual property (IP) and by exposing it a Crowdfunding approach risks idea theft. During the campaign period, Crowdfunding is an additional overhead to the time and energy of a startup and needs to be managed well so that donor exhaustion does not creep in. Startups also cannot afford to fail in Crowdfunding as it may give the impression that its founding idea is not viable and sale worthy.

The HRTP (HR TECH Partnership) offers a crowdfunding opportunity to start-ups they invest in through their core fund. As the lead investor, they have 'put the money where their mouth is' and reduce the risk for the crowdfunding investor. The key purpose is to further build on its philosophy of bringing in domain experts as investors by reaching out to a wider pool of human capital professionals. Through this process, the investee company gets wide visibility to a large pool of HR professionals who are not just investors but future customers and potential mentors.

The London based HR Tech Partnership is an investment venture in the People Techspace with most of its stakeholders being senior corporate directors. The company is an early stage investor and focuses on startups which leverage data and analytics to help organizations around Talent and Workplace productivity.

To know more about how the HR TECH Partnership works visit http://www.hrtechpartnership.com/