Unique and Popular Leather Coats and Leather Jackets of US Wings
Posted by US Wings on July 20th, 2019
Authenticity and Quality are the two main parameters we search for while purchasing any branded product. Authentication comes with quality and ages. US Wings is such an authentic company which is serving its customer since 1984 when it first launched its product in the market. They mainly sell jackets, which later came as an online product in 1994 and now available in most of the renowned online stores. US Wings has a very interesting military-inspired history when Sgt. David Hack and his wife Lani Hack planned to introduce the company to manufacture different kinds of jackets. They have these huge collections of jackets which are classified as distinct collections, military collections, and special collections. The distinct collections are further classified and named in an interesting manner- bomber jackets, extreme cold weather jackets, I served apparel, Presidential, outdoor and survival items, POW/MIA, Purple Heart and last but not the least US Wings Exclusives. All of the categories have unique and distinctive collections. The jack3ets have a classy look which will make your appearance an elegant one. Starting from the sixties vintage looks to modern stylish looks, you can get every sort of collection in their websites.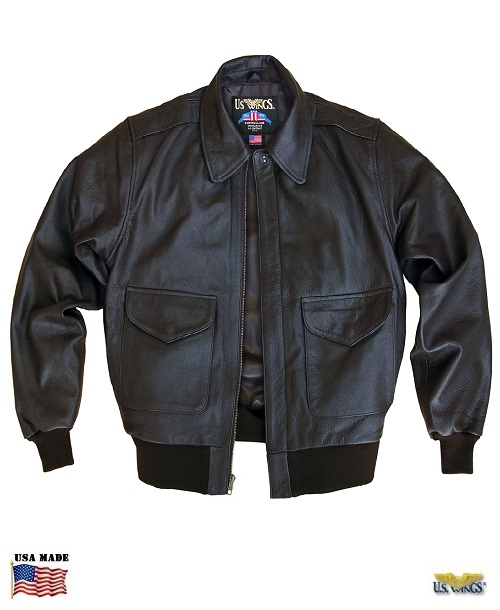 Leather jackets and Bomber Jackets have various patterns and styles. There are A-2 Jackets, G-1 Jackets, Indi-Style Jackets, Motor Cycle Jackets, and B3 Jackets. The textile of each of the jackets is very neat and quality products are used in the manufacturing of each jacket. They have a hundred percent customer satisfaction. US Wings uses many Types of Leather in the manufacturing of their Flight Jackets, Bomber Jackets, and Indy Style Jackets. While some leathers are known for their strength and toughness, others are known for their softness. Each leather has its own characteristics of feel and looks and should be evaluated based upon your need. Care of leather will dictate how long it lasts-base your decision on how you plan on wearing your jacket. The leather is a natural material and will contain naturally occurring blemishes as well as variations in grain and colour.US Wings uses Full Grain leather. Full-grain leather is the best quality and is the most popular type of leather. It has not been snuffed, sanded or buffed to remove any natural marks or imperfections from the surface. There are various kinds of leathers such as goatskin, Cape buffalo, lambskin, cowhide, vintage cowhide, horsehide, sheepskin, bison, kangaroo skins, and Texas steerhide and so on. Each of them has specific qualities and characteristics.
US Wings makes each jacket with properly researched lather qualities and textile longevity. They can rely on all aspects. Apart from these, they also provide return policies under certain terms and conditions. There are free gifts, offers, and gift cards also available on their websites. Other than these, they also provide repairing facilities and warranty periods for certain items. The leather coats and Leather Jackets are very unique and popular products of US Wings. To know more, visit the website today and grab your favourite item online!