How Emotional Support Animals Help with Depression
Posted by Radmin on July 21st, 2019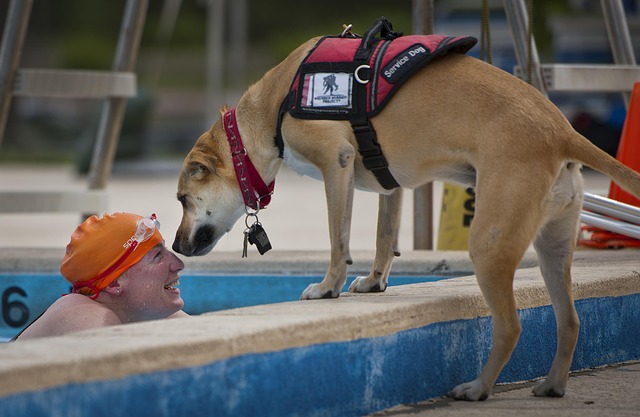 The goal of an emotional support animal (ESA) is to provide companionship and comfort to alleviate mental health issues on an individual scale. Many studies reveal the benefits of having an ESA and how their presence helps people cope. One study even measured cardiovascular properties in college students who interacted with dogs. The results indicated that the presence of dogs and interaction with them lowered the subjects' blood pressure. Heart rates heightened or lessened when the subjects were able to touch the dogs.
This overall positive effect shows that pets do provide benefits to people with mental health conditions. While the extent of relationship and means of implementing these results require research and further testing, many significant findings also show the benefits of ESAs for military veterans with PTSD. ESAs can also reduce feelings of loneliness, irritability, anxiety, and depression, as well as an increased sense of calmness. With results like these, it's no wonder many people seek emotional support animal certification.
What ESAs Provide
Though more tests and studies are in order, the general, overall census is that animals can have a far-reaching effect on human mood and behavior. Nevertheless, ESAs offer numerous benefits to people suffering from depression. First and foremost, having an animal near gives people a sense of comfort and companionship. Their presence can help break the cycle of depression, especially if it's brought on by loneliness. No longer experiencing isolation, ESAs offer a safe space where people can interact and socialize without feelings of anxiety.
The sense of calm that people experience when petting an animal is an overall mood improvement. ESAs can also keep people active and exercising regularly when at play or going on walks. Taking walks and feeding an ESA also provides owners with a regular schedule that they must follow to care for them. All these aspects can help lessen the weight of depression for many. But getting an ESA requires support animal certification and a letter from a licensed mental health professional.
Getting an ESA for Your Depression
Emotional support animals are a fantastic way to deter depression. If you're interested in getting an ESA to help with your situation, you'll first need to fill out a questionnaire. A therapist will then contact you, and you'll receive a letter in the mail. When choosing the right animal for you, it's essential to consider how much time, energy, and finances you'll invest in your ESA. Though they're licensed professional helpers, they do have needs. Dogs are excellent companions but can be high maintenance. Cats can work as well but are lower maintenance.
When you get the pet you want, you must first qualify your ESA with a licensed mental health professional. While training programs exist to get your current pet certified, you still require an official ESA letter from a qualified mental health professional to give your pet a variety of access privileges like air travel and apartment leasing. But with such privileges, you must use your ESA letter property and know your ESA rights, both federal and statewide, as they pertain to your pet as an emotional support animal.
Once you qualify, you can take your pet to get an emotional support animal certification and begin a new life with improved depression management.