Addressing Financial Needs Beyond a Structured Settlement
Posted by Radmin on August 7th, 2019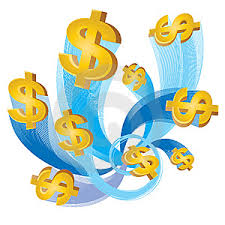 If you are the recipient of a structured settlement, it was meant to address a situation or need at a particular point in time. Life changes, and perhaps you have a need to access a large amount of cash. There are companies that buy structured settlements, either in part or in total, and that will, hopefully, provide you with the cash you need for your requirements. It's an important decision, and like most people, you should turn to professionals to help you with it. Read more in this blog about the considerations.
The World of Interest Rates
As everyone likely knows, if you play one of the lotteries with the large payouts, you get something less than the jackpot if you take a lump sum. For example, the Powerball at million will provide a lump sum of .9 million. A part of the calculation to come to that number has to do with interest rates, and what they will be over 29 years, which is the timeline for the 30 payments. This is a "present value" calculation of each of those payments.
There are a host of other things affecting a lottery payout, mostly having to do with taxes, but it points to one important thing. Unless you are very comfortable with interest rates, present value, and taxes, you need a professional to help you sort out the options.
The Structured Settlement
At its core, a structured settlement is a regular series of payments provided over a period of time. It can take several forms, but companies that purchase structured settlements do so by using several criteria, and among them interest rates are included. Understanding both the details of the settlement and the likelihood of certain interest rate movements in the future allows them to offer a lump sum for the stream of payments. It provides you with the needed cash, and allows them to make a profit over a period of time.
Other Considerations
Dealing with one's finances and funds is a highly personal endeavor. With over 35 years in the business, we know what our clients need, and that starts with personal attention. Our goal is to provide you with the highest payout possible, period. We invite you to talk with us, review our web site, and share your goal. We want to continue to be among the best companies that buy structured settlements, so please call us.