Human Capital Digital Innovation-Which startup is best suited for participation?
Posted by HR Tech Partnership on August 12th, 2019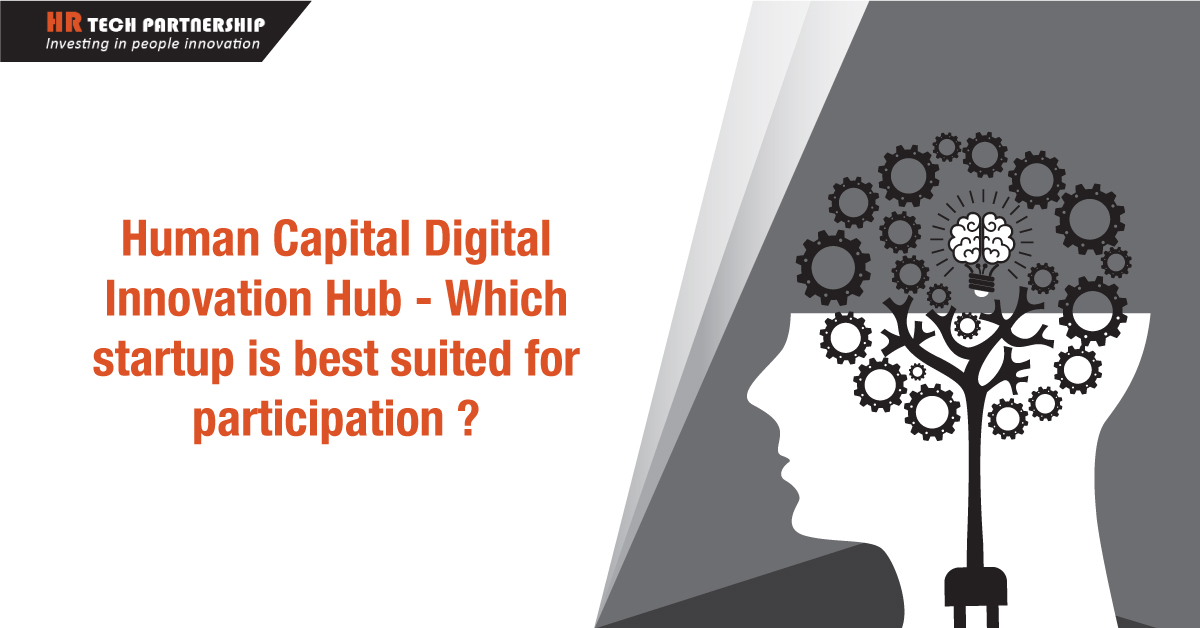 This is the next blog in our series around the Human Capital Digital Innovation Hub, a safe way for HR leaders and corporates to experiment and engage with AI-based startups in the employee/workplace space. The program involves a corporate sponsoring a chosen AI-based start-up with a facilitated learning program leading to rapid upskilling of the HR team.

Why are start-ups important for innovation?

In one of our earlier blogs in this series, we spoke about two important facets of innovation-doing things differently and the ability to learn from it. Digital start-ups are at the forefront of innovation not just because they integrate machine learning with leading-edge technology. It is because they are focussed on enhancing the employee experience and help increase employee engagement which is a key challenge for all HR teams.

What are the characteristics of the participating startup in the Hub?

It is important that corporates get real-life value out of their participation in the Hub. For this reason, it is important that the participating start-up has certain characteristics:

The start-up is addressing a 'real pain point' that organizations are facing

This could be in any aspect of the employee lifecycle- right from workforce planning, recruitment, talent management, learning & development, pay & benefits, employee engagement, wellness, culture/leadership, risk & compliance, etc. It is important that the start-up has understood the realities of how organizations function and have a solution that is practical and solves a real-life issue.

It is a relatively early stage

The human capital space has seen AI-based digital solutions emerge only over the last few years. As a result, most of the innovative solutions are still early stage. Client requirements may vary based on their driver for participation. Some are truly looking at a disruptive solution impacting the 'Future of Work' and will engage a futuristic product which is in its very early stages of design and development. Most HR teams are however using the Hub as a first step towards understanding the longer-term use of AI-based solutions. Participation in the Hub allows them to ' dip their toes in the water' and take the first step of experimenting without any pressure of a sale. The startup, in this case, is usually a fully tested and viable solution with demonstrated client usage. It also needs to have relevant experience of pilots with large corporates.

Ability to collaborate

The key objective for HR teams and corporates to participate in the Hub is learning and upskilling. The startup can play a key role by genuinely collaborating in this effort. It is most likely that the leadership team or the founder team will have relevant experience in the chosen area and be a subject matter expert. Their experience of doing other pilots will help the corporate avoid expensive mistakes and help them with change management. The biggest focus for HR teams is often to lose their fear of Artificial Intelligence/new technology and the start-up can help in demystifying the process.

A true partnership between the startup and the corporate client results in a win-win for both.

The London based HR Tech Partnership runs a Human Capital Digital Innovation Hub to facilitate learning and adoption by corporates of agile startups around Talent and Workplace productivity. It also has a People Tech investment venture which funds early-stage tech start-ups. The team and most of its stakeholders have senior corporate experience and a good understanding of large organization realities.
----------------