Human Capital Digital Innovation Hub — How does an Accelerator add value?
Posted by HR Tech Partnership on August 19th, 2019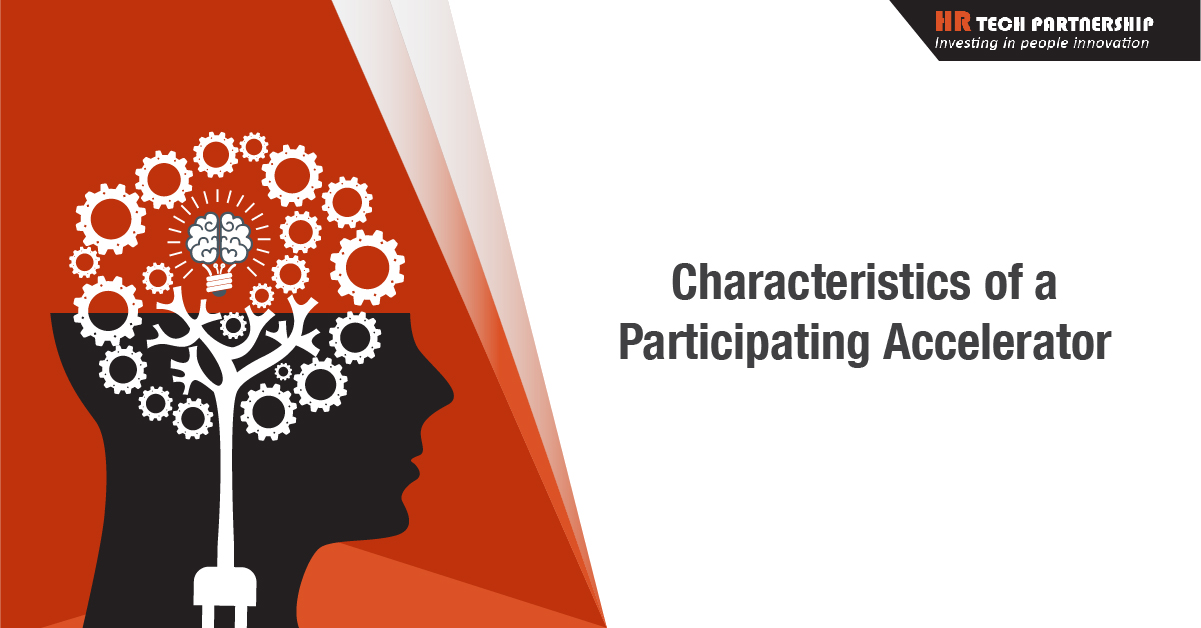 This is the next blog in our series around the Human Capital Digital Innovation Hub, a safe way for HR leaders and corporates to experiment and engage with AI-based startups in the employee/workplace space. The program involves a corporate sponsoring a chosen AI-based start-up with a facilitated learning program leading to rapid upskilling of the HR team. Participation in an accelerator is often a feature of the Hub.
What is an accelerator?
Startup accelerators, also known as seed accelerators, are fixed-term programs that include seed investment, connections, mentorship, and educational components. Many include a physical space and have a large number of startups working under one roof.
Why are accelerators important for innovation?
Accelerators have a multi-faceted ecosystem with the express purpose of helping experimentation and innovation. Corporates often use accelerators to help them think out of the box, to source innovative start-ups and help start-ups become successful. Participating in the Human Capital Innovation Hub enables HR teams to get exposed to accelerators and get first-hand experience of how they stimulate new solutions without any investment requirement.
What are the characteristics of an accelerator participating in the Human Capital Innovation Hub?
Most clients of the Hub are large corporates operating across several countries. It is therefore important that the participating accelerator:
has start-ups from a range of countries. This automatically creates an international focus and understanding.
has a good network of VC's which brings a commercial focus to any innovation activity.
has a good network of mentors who can support the start-up and facilitate scaleup activity.
is used to working with large corporates and understand how mindsets/processes in organizations can be quite different from that of startups.
What actual value will an HR team/corporate get from exposure to an accelerator?
Forward-looking HR teams have realized that digital innovation is not just about getting familiar with a particular technology or solution. It is about changing mindsets around how innovation gets done. Changing expectations about employee experience, cost pressures and a competitive talent landscape means HR has to rapidly upskill around digital disruption. While businesses have actively started incubating startups, sponsoring innovation activities such as hackathons or creating an innovation fund, HR has just started the process. The Human Capital Innovation Hub is actively supporting this process and exposure to accelerators ensures that the exposure helps HR teams look at innovation differently.
The Future of work is changing rapidly and HR teams can seize the opportunity to be far more digitally savvy than they have used to being!
The London based HR Tech Partnership runs a Human Capital Digital Innovation Hub to facilitate learning and adoption by corporates of agile start-ups around Talent and Workplace productivity. It also has a People Tech investment venture which funds early-stage start-ups incorporating AI and leading-edge technology. The team and most of its stakeholders have senior corporate experience and a good understanding of large organizations.
-----------------
Originally published at https://www.hrtechpartnership.com