4 Truck Accessories You Should Install
Posted by Radmin on August 23rd, 2019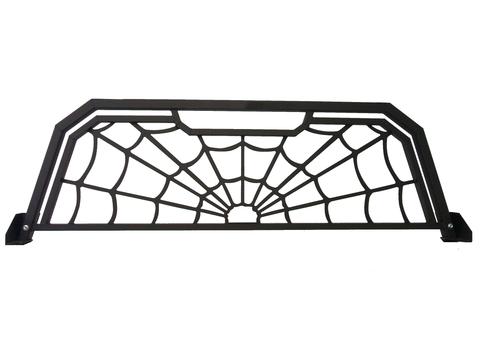 Pickup trucks are among the most awesome-looking vehicles on the road. If you own one, try adding some accessories, like a larger set of tires and a tow bar, to make it appear more striking and multifunctional. You may also install safety features like cameras and custom-built headache racks. Read on to learn about these items and their uses.
Bigger Tires
One of the best ways to customize your truck and make it stand out is to mount larger tires. More than just adding aesthetic value, they boost safety, too. They make your vehicle much easier to drive because they have better traction on any terrain. They also increase your load capacity, which benefits those who carry around large, heavy items.
Installing bigger tires entails upgrading other parts, too, including the brakes and driveshafts. A new set of springs, shocks, brackets, and shackles may also be needed for this kind of modification.
Headache Rack
A headache rack is a vertical frame made of either hard plastic or aluminum alloy and mounted just behind the rear cab window. It keeps items from coming through the glass and causing head injuries, hence the name.
It's best to consult a mechanic who can install custom-made headache racks if you always use your truck to transport heavy and large objects.
Tow Bar
Permanently attached to the back bumper, a tow bar is used to hook trailers to your vehicle. It comes in handy for transporting bulky home items, like refrigerators and washing machines, which don't fit in the truck bed. You can also pull other vehicles with it.
A tow bar can be upgraded into a trailer hitch, which looks more sophisticated than a simple hook clamp. Apart from pulling large items, it can be used as a bike rack or a boat carrier, depending on the weight capacity.
Rear Camera
A special type of video-recording device, rear cameras are linked to a monitor installed near the driver's seat. It automatically turns on whenever your truck is in reverse mode to show your blind spots, preventing backup collisions.
Getting these 4 add-ons can make any truck look better and safer. But having all of them installed in one go is a little expensive. If you're on a tight budget, you may want to invest first in custom-made headache racks. They're the most affordable accessory on the list, and they're highly necessary for your protection.