Strong Yet Flexible,Light Yet Durable:The Versatile Nature of Aluminium Profiles
Posted by smithalex89 on September 10th, 2019
Aluminium profiles are primarily used for several industrial and consumer purposes. They can be used to enhance the look of your interiors or ensure strong and steady structures and joints.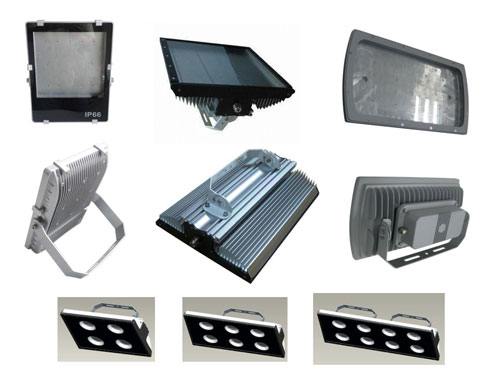 The Aluminium Profile Story

Aluminium like most other metals requires heat in order to achieve the preferred mechanical properties. There are three types of profiles that differ according to use. Construction profiles weigh less but provide stiffness and high bending. They are used in platform structures or solar panel frames. Architectural profiles are mainly used for their surface finish. They are made into frames for doors, curtain walls and windows. Industrial profiles possess a combination of qualities such as stiffness, finish and conductivity along with many other characteristics. They are commonly used in heat sinks, cabinets, cable systems, furnishing and air conditioning. Aluminium is hardened through aging and there are three types of heat or thermal treatments used according to the application. The aluminium profiles can be tempered through forced air or natural aging or from extrusion using forced air and artificial aging or finally through water solution temperature and artificial aging. Surface treatments on the other hand include polish, where the surface is made smooth and shiny with the help of chemical action or by rubbing it. The next method is anodized which is a process wherein the natural oxide layer on the surface of the aluminium part is thickened, in order to enhance its durability and strength. The final surface method included powder coating where thicker coats are created with the help of a powder instead of a liquid.

Applications of Aluminium Extrusions

In transportation, the strength to weight ratio is vital, making aluminium extrusions the best structural component to be used in panels, cars, boats, railway cars, engine blocks and roof rails. As a metal, aluminium conducts heat efficiently and effectively and is therefore used in air conditioners, nuclear reactors, radiators of automobiles, condenser tubes, heating and cooling computer devices and electronics. The biggest advantage of using aluminium is that it is naturally rust resistant and non- corrosive. Aluminium profiles have a thin film of aluminium oxide that clings to the surface on its own. In non- magnetic properties makes it ideal to be used in high voltage areas, in coaxial cables used at home and in magnetic fields. Extruded aluminium is strong, flexible, is able to absorb impact shocks and resist distortion caused by weather. Their ability to reflect makes them a good shield choice from light, radiation and radio waves.

The extraordinary transformation of the aluminium alloy, enables aluminium profiles to be used in the automotive, telecommunications, energy and electronics industry.

Also See: Aluminium Profiles, Forced Air, Artificial Aging, Aluminium Extrusions, Profiles, Aluminium, Surface



11 Minutes of Pure Energy Cleansing

At last! This new meditation is designed to bring you the most relaxation with the most versatile Sound Healing Solfeggio Frequencies and Visualizations.