As a couple when you decide to have a baby is a very thrilling time in your life, conceive a baby is a natural process but unexpectedly it can be stressful when you unable to conceive a baby and find out infertility issue or reproductive issue which affect your parental dream. Infertility issue is a common problem nowadays in every 6 couples 1 couple is affected with infertility issue or reproductive issue.
IVF is very effective procedures used to help with fertility or prevent genetic problems and assist with the conception of a child.IVF is not a single step process it takes place within a series of procedures to have a pregnancy with IVF treatment, which takes time to give results. IVF treatment can take about 90 days to 4 months to give you pregnancy results. But sometimes it takes minimum time depending on the types of infertility issue and medical condition of the couples.
Why Choose IVF treatment
IVF (In vitro fertilization) this is a Latin phrase that means (in glass). IVF is very helpful for thus couples who are not able conniving baby naturally. In the IVF process of fertilization by extracting eggs and retrieving a sperm sample and then manually combining an egg and sperm in a laboratory dish. After this process embryo(s) is then transferred to the uterus. With this IVF process, the possibility of getting pregnant is much higher. Still, age, past medical history, and infertility issue type may affect your IVF success rate.

Step By Step IVF Procedure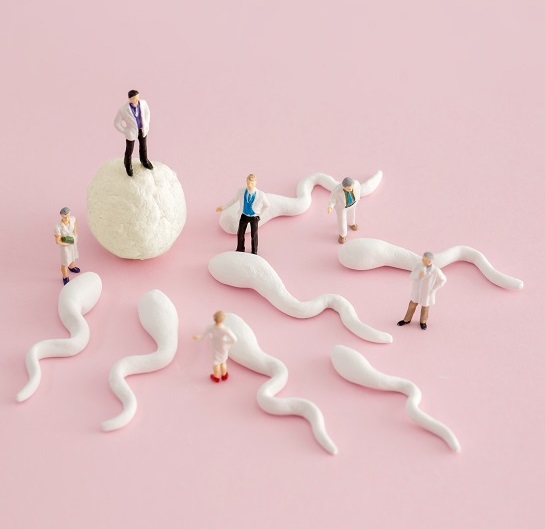 Week 1: First Visits and Consultations
In the first meeting with the IVF doctor, you will be asked many questions about your medical history. So do not get afraid or try to hide anything. Take full information about IVF treatment before you commit to treatment. After all long consultation, you will review your diagnosis and the details of your desired treatment plan. After seeing your desired treatment plan you will again consult with IVF doctor about IVF cost. Also, see if there is any IVF insurance coverage or including any IVF financing. But some country insurance plan does not cover IVF but partially infertility treatment may cover under insurance.
Week 2-4: Preparation Begins
From this point your IVF treatment begins:
The first doctor will suggest some lab tests to get a clear image of your fertility issue. So IVF experts can give you an individualized IVF protocol.

Pre-testing includes:
Infectious disease screening
Ultrasounds
A blood panel
Uterine evaluation
Male fertility testing, including a sperm analysis
Week 5: Medication and Monitoring
Now infertility doctors will begin a process known as Controlled Ovarian Hyperstimulation (COH). For that process, there are two main steps.

1) taking the fertility medication for two weeks like Oral fertility medications or injectable follicle stimulation hormones. They are used to stimulate the follicles in your ovaries to mature more eggs. The goal is to produce at least 4 eggs with the use of fertility mediation.
2) Monitoring the health development from fertility medication by ultrasound and blood test to keep the close eyes on follicles and eggs. And this is the most time-consuming part of IVF which requires 5 to 6 visit to IVF clinic.
Week 7: Triggering, Egg Retrieval, And Fertilization
After properly monitoring your medications. IVF Doctor will trigger the final maturation of the eggs with hCG and schedule the ultrasound egg retrieval later 36 hours.

Egg Retrieval: The egg retrieval procedure is a one day process where the egg is extracted from ovarian follicles and are sent to an IVF lab to fertilize and divide. If you are doing IVF process with your partner then your partner will provide the semen specimen. And the entire specimen is collected on the same day of IVF procedure.
Egg and Sperm are Combined in The Lab: If all process is done properly and no issue was found then fertilization occurs and embryos are created. An embryo will be transferred back to the uterus. Also, this procedure can take one day.

After the transfer, you will take a progesterone supplement to help support the uterine lining and encourage implantation.
Approximately 12 to 15 days doctor will take your first pregnancy test in IVF centre is it is positive then this process is repeated again after a week and then last your ultrasound happens after 2 -3 weeks to confirm the pregnancy.
Conclusion

These are the main process that confirms how long does it takes you to get pregnant with IVF. Because IVF is a very complexes process that requires both men and women to have health conditions otherwise it can take much longer for you to get pregnant.

Top Searches - Trending Searches - New Articles - Top Articles - Trending Articles - Featured Articles - Top Members

Copyright © 2019 Uberant.com

646,604 total articles and counting.