Four Important Internet Marketing Opportunities
Posted by Rob A on September 15th, 2019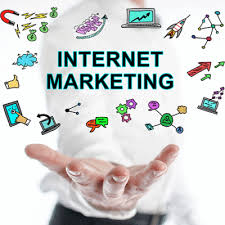 Are you marketing your business on the internet? There are plenty of marketing opportunities available in the digital landscape for companies that want to take advantage. Every day more and more consumers are using computers, tablets, and smartphones to research companies and make purchasing decisions. Leverage internet marketing in these four ways to grow your small business.
Website
Your website could be the first place potential customers go for information. They may be looking for your hours, products or location. Their first impression of your business exists on the internet. Make sure your website is both robust and user-friendly to provide the ultimate visitor experience. Check to make sure your contact information is readily available to visitors in the header or footer of your website. A quality website should be your first priority when it comes to online marketing.
E-commerce
Then, if your small business sells products, you can take your website to the next level by offering an e-commerce module or the ability for visitors to purchase products directly through your website. You can make the purchasing experience easier and better by processing payment and arranging delivery all through an e-commerce portal. Make your website a one-stop-shop for customers. This addition to your website might even mean seeing a spike in sales!
Email
Are you currently using the internet to communicate with your potential and current customers? Email marketing is a great way to stay in contact and promote your business. Once you build an email list, you can send consistent messages via email. They can be designed to properly represent your company and include an enticing promotion. Just make sure they are mobile responsive so recipients using smartphones can easily receive and read your emails.
Analytics
Online marketing also includes the benefit of substantial and significant analytics. The development and tracking that's built into online marketing tactics really are remarkable. It's easy to find out how many website visitors there is each month and exactly what pages they visit. Analytics for email marketing include who opens the email, and what they click on within the messaging.
So many opportunities for your business exist within internet marketing. You can leverage your website to better serve potential and current customers. Adding an e-commerce option allows these customers to spend their money directly through the internet. Sending emails is another great way to take advantage of internet marketing for communication and promoting what your company has to offer. And of course, you can't look past the benefits of real-time, detailed internet marketing analytics.