Things to do while in Kerala
Posted by Veena World Tour & Travels on September 19th, 2019
With the eye-catching backwaters and relaxing feel of the destination, Kerala has always been a much-loved choice of travelers. The state is even one of the most favorite destinations for honeymooners. If you are planning a trip to Kerala, you can opt from among a number of honeymoon packages that will take care of your whole trip.
What all can one do in Kerala?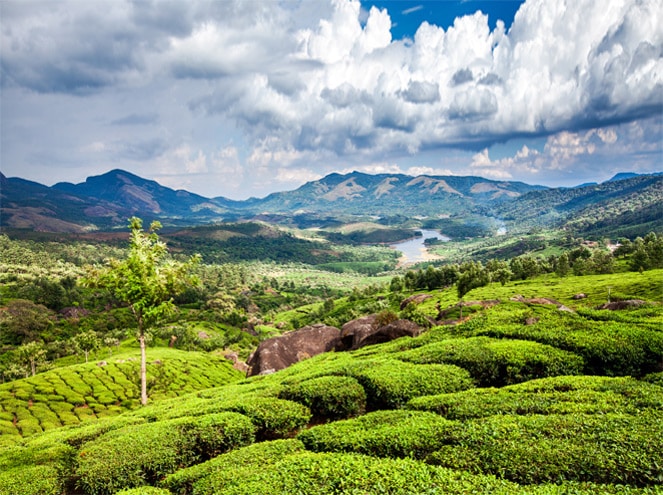 Experience the wonderful 'Kerala Backwaters' ride
If you are in Kerala with your loved ones, it would be a great experience sailing in a houseboat. And with that, you can go for 'Kerala backwaters' rides. You'll get the chance to soak in the true beauty of the lush green sceneries and get served with amazing South Indian dishes as you travel through the calm backwaters in the houseboats. These boats usually lodge the whole family and offer you all-day meals and even light snacks. Apart from that, if you choose a honeymoon package, you can receive some special services.
Witness the grand spice and tea estates of Munnar
Travel around the spice and tea plantations or gardens in Munnar. Taste some authentic spices like cardamom and cinnamon. Do not miss out the striking vanilla while exploring the grand farms on a nature walk. You can also visit the Kannan Devan Plantation Museum to know the complete process of tea-making. You can easily get these packages from the hotels or can visit them on your own. You can also purchase spices at reasonable rates from the spice garden itself.
Watch Theyyam in Kochi
If you do not watch Theyyam during your visit to Kerala, sadly, you would miss one of the most beautiful cultural things of this place. Theyyam performances are organized in various temples of North Kerala and one can watch this extraordinary and graceful dance form in Kannur and Kasargod districts. If your luck goes in favor, you can catch a live show in Kochi's Kerala Museum. Before you visit, do check on the dates and the timings of the events on Theyyam calendar online.
Explore Periyar wildlife sanctuary boat ride
Thekkady should be kept on the top list of the places you are visiting in Kerala if you are really looking for the most fascinating experience of the forest. Thekkady is famous for its diverse and dense forests which are packed with a variety of fauna, animals, and aquatic life. You can get all this in the Periyar jungle ride which will take you to the flourishing green vegetable farms, beautiful Idukki town, Mullaperiyar Dam, and the sprawling vineyards. You can also explore the park by taking a ferry ride in Periyar lake if you want something other than jeep rides.
Go Birdwatching at Kumarakom Bird Sanctuary
If you are a nature lover or bird lover, Kumarakom Bird Sanctuary is amongst the best places to visit in Kerala. There, you can spot some of the rarest migratory birds such as Waterfowl, Egret, Heron and Siberian crane. And, this all will be experienced while on a boat sail. The most appropriate time to visit the place is between November and February as a variety of birds fly back to the Northern Hemisphere during that time after completing their migration.
Summary
Kerala has its own charisma with the lively locals, rich culture, and scrumptious cuisine. Indulge into the meditation of the soul, mind, and body while visiting Kerala. Choose honeymoon packages to spend some quality time with your partner or opt for a family package to make memories for a lifetime with your family.