4 Common Signs of PTSD
Posted by Radmin on October 19th, 2019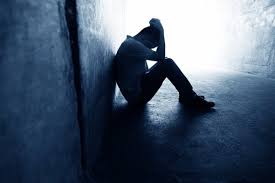 There are many reasons why someone might suffer from post-traumatic stress disorder. They could be a witness to a tragedy or have been the victim of a traumatic event. It can be difficult for someone to admit that they suffer from PTSD. If you don't notice the signs that they are displaying, they will only continue to suffer without help. Knowing the signs of PTSD will allow you to convince them to get the needed help. Here are some of the signs someone might display if they need to attend a PTSD treatment center.
Difficulty Sleeping
When someone has suffered through a traumatic event, it might continue to haunt them weeks and months afterward. While they might seem fine during the day, they can suffer from nightmares at night. As they continue to relive the event, they might have trouble getting to sleep or staying asleep. If someone close to you has suffered through a potentially traumatic experience and has trouble sleeping, it could be that they are suffering from PTSD.
Unusual Anger
A person that suffers from PTSD will have trouble reconciling their feelings about the experience. Sometimes this results in a change of behavior. It might become difficult for the person to control their anger. They may seem much more irritable than they were before the event and might display frequent bursts of anger.
Depression
Experiencing a traumatic event might cause a person to slip into depression. In addition to being down most of the time, they might have come down with a feeling of hopelessness. A way that you can tell that someone is suffering from depression is that they will no longer enjoy activities that they enjoyed prior to the event. If you notice this happening to someone close to you and they have gone through a potentially traumatic event, it could be that they are suffering from PTSD.
Unnecessarily Fearful
When a person goes through a traumatic experience, it can cause them to feel unnecessarily unsafe afterward. While at one time it may have been easy for them to go out in public, they now feel there's potential danger where there is none. This can cause them to avoid going into public, staying at home instead. This feeling of fear can result in other symptoms of PTSD, such as depression, anxiety, and anger.
A person suffering from PTSD can have difficulty living a normal life until they receive the proper treatment. Understanding the symptoms of this condition will allow you to know when they need help. This can have a tremendously positive impact on life moving forward. Knowing these signs of PTSD will help you determine if someone you know needs a PTSD treatment center.