What Different Materials For Bathtubs Have To Offer You
Posted by Michael Griffin on October 31st, 2019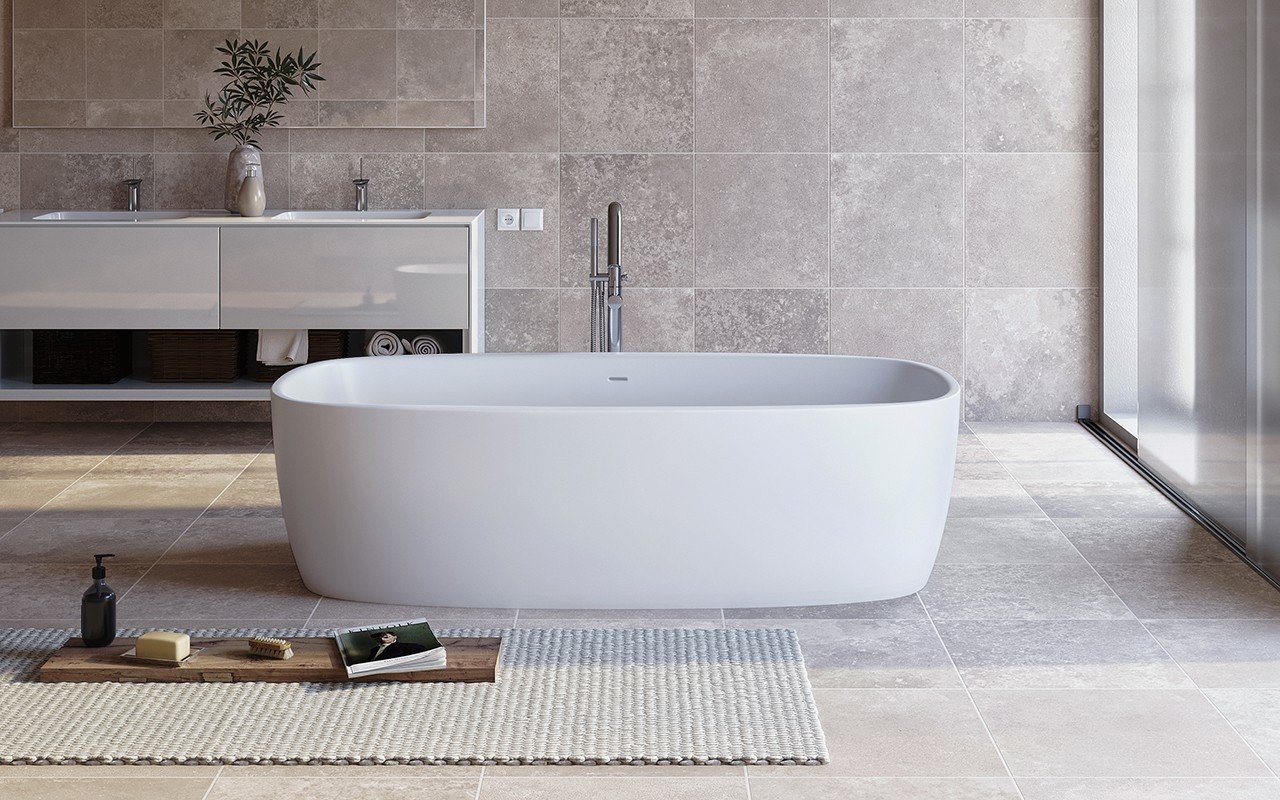 Bathtubs are more of a luxury but are kind of a necessity nowadays and with plenty of options to choose from, one can get confused by what to pick. To better help with this choice, some popular options have been detailed out for you to look over and make a more informed decision when the time comes.
Acrylic
A good all round and overall tub, Acrylic tubs use sheets of fiberglass for reinforcement which are placed underneath vacuum-formed sheets of acrylic. Its advantages are pretty much the same as any fiberglass bathtub but the distinguishing factor here being that acrylic tubs are more expensive. But with the extra money comes more options in shape, size and color. Although, on the flipside, these have a tendency to scratch or discolor easily over time. But thanks to improvement in technology over the years, that error has significantly dropped and are now more reliable.
Fiberglass
Formed by layering fiberglass one over the other, these types of bathtubs are on the cheaper end of the spectrum and topped off with gelcoat resin to give that shiny exterior. Fiberglass reinforced plastic or FRP is inexpensive, lightweight and is easy to repair along with an exterior that can be easily repaired if need be. On the other hand, fiberglass is not durable due to which they don;t possess much stability and lead to them flexing as a result of their thin stature. Due to the above stated factors, fiberglass tubs are easily scratched, cracked and faded.
Porcelain
Another option on the cheaper end of the spectrum, porcelain tubs are made from a thin layer of steel and porcelain enamel. Although inexpensive, these tubs have tremendous upside. From being durable and easy maintenance to chemical resistance and shine protection, these tubs also come in handy when replacing acrylic or fiberglass options as they fit in the same space that has been emptied out. But when using porcelain as a replacement, keep in mind this is a heavier tub than its counterparts and plan accordingly as to how to adjust the floor to the extra weight to avoid any rust or damage. Also the shortage of options leds to users being confined to certain choices.
Cast iron
If long lasting material is your priority, then there's none better than a cast iron tub. These are made by pouring molten iron into a desired cast and then finishing it off with some enamel which helps give it a smooth touch. This is one of the most durable options available on the market and is also resistant to scratches, chips and damages along with chemical resistance. On top of this, cast iron tubs are available in different colors and also are capable of retaining the water's heat which will go perfectly with a Denver bathtub enclosure since aesthetic appeal is not that much and that's not just in Denver but wherever you may be. With all these pros, there are some cons to this tub too, apart from it being heavy, when installing them, you will need extra manpower and supplies because it will take more to reinforce it in place. Also, it is notable that it is on the expensive end of the spectrum.
Solid surface
These are relatively new materials in the market compared to their peers. These tubs are durable, have heatreatining properties, can be repaired easily and offer subtle natural color options. These options are also expensive and take some time to acquire so you will need to wait for your choice.
Ceramic
The biggest advantage here is that these tubs are prepared on site so whatever custom design you want can be brought to life with this option but be prepared for long working hours of handymen along with grout maintenance, irregular surfaces and isn't relaxing to the bare skin.
Marble
Marble tubs are a mixture of limestone and resin topped off with gelcoat and offer multiple options in shape, size and color but the price tag is somewhere in the middle of the spectrum for such a tub.
Stone
If you are willing to spend a hefty amount on a bathtub then go for a stone tub. These tubs are usually made to order from your choice of stone and take time to finish since a lot of planning and execution is involved. Not to mention they are very heavy and require an entire crew to transport, install and reinforce such a tub.